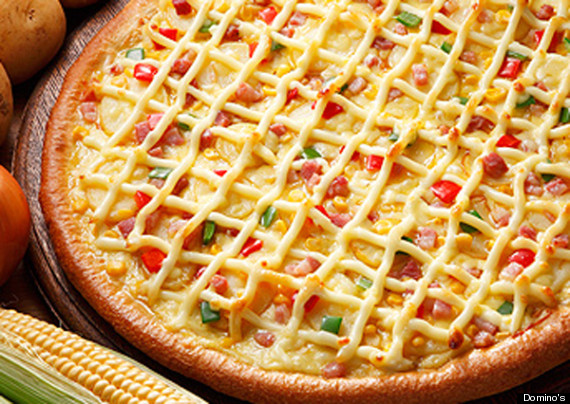 And there's also the Giant Quattro, which packs four pizzas in one: Charcoal Grilled Chiki-Teri, Domino Deluxe, Mayo Jaga, Garlic Master.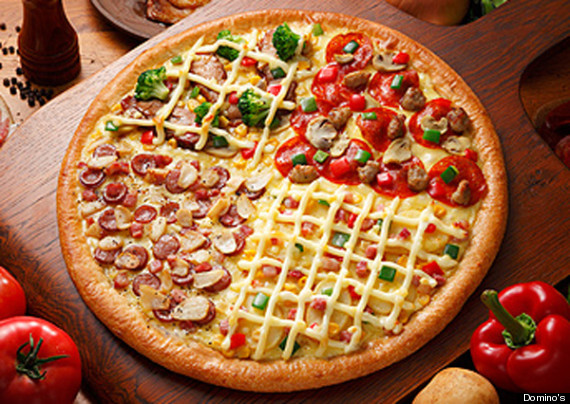 Then there's the Avocado Shrimp pizza, made with tomatoes, pancetta, shrimp, mayo and avocado sauce.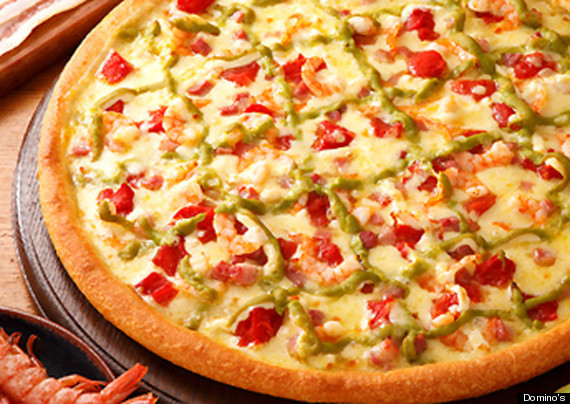 Finally, there's the Chicken Teriyaki pizza with a hearty serving of mayo, corn, teriyaki chicken, red bell pepper, mushrooms and broccoli.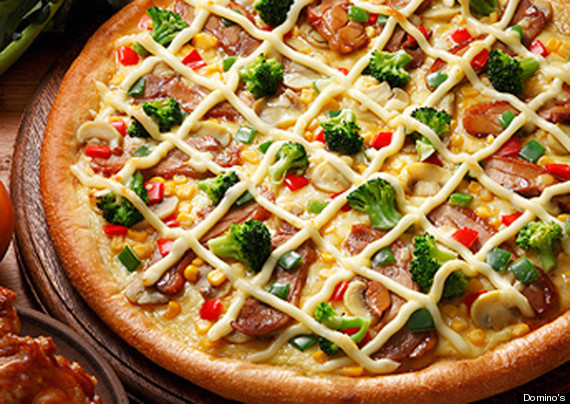 Keep in mind that the mayonnaise you see above isn't likely Hellman's. Kewpie is Japan's most popular brand of mayo, and it's recognized by its squeeze bottle emblazoned with the picture of a Kewpie doll. It's made with apple and malt vinegar and egg yolks instead of whole eggs, which makes it sweeter than American mayonnaise in comparison.
Related
Before You Go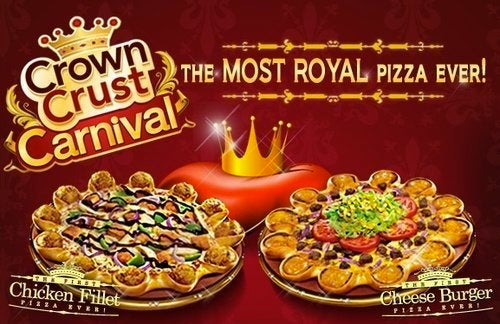 2012's Craziest Fast Food Items