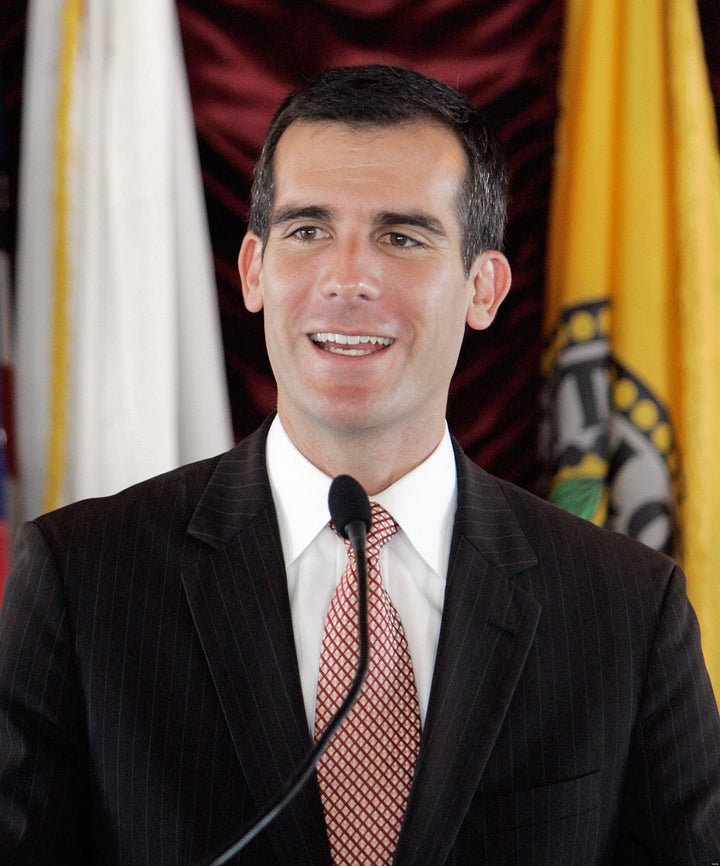 Our city is facing the toughest economy we have seen since the Great
Depression, and it will take a focused and concerted effort by all city
leaders to balance our budget while continuing to provide key services
that are essential to getting our economy back on track.
Last October, the Mayor and City Council worked closely with the
Coalition of City Unions, which represents a majority of city employees,
on an unprecedented agreement that saved $80 million and prevented
massive layoffs.
But our national recession continues to severely impact our revenues.
Even with thousands of employees voluntarily agreeing to early
retirement and many more being furloughed, the City of Los Angeles still
faces a $200 million budget gap in the current fiscal year, which ends
in June. Worse yet, our budget analysts predict that gap will more than
double next year if we do not take swift action that will provide
ongoing savings rather than a one-time fix.
On Wednesday, the City Council met in a marathon session to review our
current financial situation and passed a number of motions, including
those that will encourage more employees to voluntarily retire and move
as many employees from jobs funded by our general fund into jobs funded
through grants, special funds, or other revenues.
In addition, we instructed city department leaders to identify 1,000
positions that can be eliminated and the city's Personnel Department
manager to move forward with preparations for those layoffs. The
following day, Mayor Villaraigosa announced his intention to move
forward with layoffs and concurred that we must move forward with
preparations. Although the Council agreed not to make a final decision
on these layoffs for 30 days while we explore our options to see whether
some of these jobs can be saved, both the Council and Mayor's actions
effectively keep the city moving toward layoffs (Motion 10S, page 18).
Layoffs are our last option, but we cannot waiver from taking action
now to protect future jobs and services.
As this discussion continues, there will be many ways for Angelenos to
get information, including media and blog coverage, but none as direct
as following along first-hand. Starting on Tuesday, the City Council
will hold meetings five days a week and those meetings are televised
locally on the city's cable station (Channel 35) as well as streamed
online. All Council motions are available online, including the
Financial Status Report and its related amendments,
which have most recently been the basis of discussion.
All eyes are on City of Los Angeles leaders as we grapple with the
challenge of closing this year's budget gap and addressing the next -
and that's a good thing to the extent that it allows Angelenos to stay
informed and encourages them to engage in the debate about our future as
a city.
The City Council is fully committed to working together and with our
Mayor, city leaders, union leaders, and community stakeholders to close
the current year budget gap as well as provide laser-like focus on
planning for future years. Our goal will be to protect core services
and maintain our city's financial health, and failure is not an option.
REAL LIFE. REAL NEWS. REAL VOICES.
Help us tell more of the stories that matter from voices that too often remain unheard.