Bloomberg told reporters the shooter has been identified as 58-year-old Jeffrey Johnson, a former designer of women's accessories at Hazan Imports on 33rd Street in Midtown.
Johnson had worked at the company for six years before getting laid off. On Friday, he confronted a former colleague at Hazan, fatally shooting the 41-year old victim, whose name has not been released.
A construction worker who followed him from 33rd Street alerted two uniformed police offers who were posted at the 5th Avenue subway entrance. Police officers approached, and Johnson pulled the pistol from his bag and fired on officers. They returned fire, killing him.
Bloomberg said of the nine people wounded in the shooting, some individuals may have been shot at by police. None were children or elderly.
All nine are expected to survive. The mayor also added the shooting has "nothing to do with terrorism."
Since July's Aurora shooting, the mayor renewed the call for stricter gun laws and has been particularly critical of President Obama and presumptive Republican nominee Mitt Romney for failing to address their policies on gun control.
Correction: A previous version of this article misstated Johnson's age to be 53-years old. The age has been corrected to 58-years old.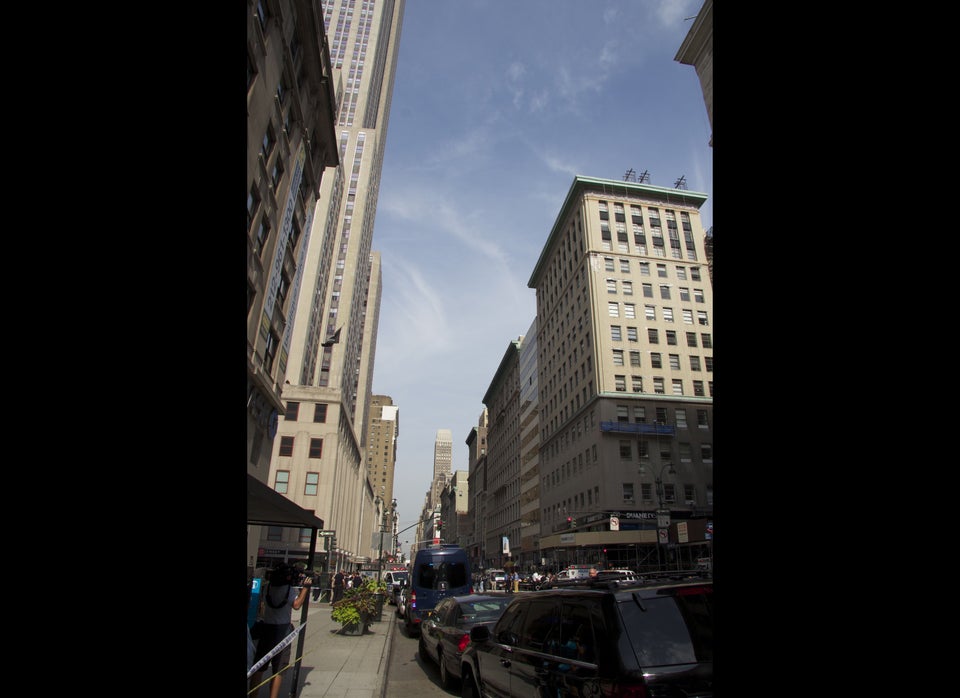 Empire State Building Shooting