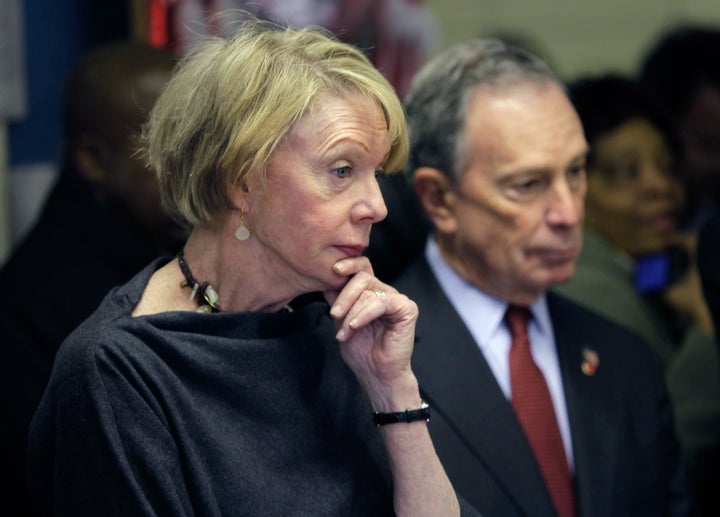 The Bloomberg administration is set to appeal an order from the State Supreme Court to release email correspondences between the Mayor and former Schools Chancellor Cathie Black before she took office in 2010.
The order came just before Thanksgiving, when Justice Alice Schlesinger ruled in favor of then Village Voice reporter Sergio Hernandez who requested access to the emails last November. Hernandez submitted his request on the grounds of the Freedom of Information Act which mandates any correspondences sent through a city official account as public material.
Although the judge did not provide any specifics to the content of the emails, she acknowledged the public's right to be provided access and cited Black's widely criticized lack of experience when appointed:
As Ms. Black did not meet the credentialing requirements for the all important position of school chancellor, the public has the right to know what information about her employment history and qualifications was disclosed in the emails.
Schelsinger gave Bloomberg 15 days to release the emails, but Hernandez says Bloomberg is now challenging the order. He elaborated on the appeal:
I couldn't tell you what is in those emails. I'd like to say there's something interesting in them. Maybe there's something in there they really don't want to get out. Maybe the city sees this as some sort of precedent, that's why they're fighting it.
Black's embattled tenure as Schools Chancellor may have been short lived, but it was fraught with controversies mainly concerning her lack of education experience and gaffes including jokingly suggesting the city use birth control to solve overcrowding in schools.
Even after Black's eventual removal, the mayor's approval ratings neared all time lows.
Related
Popular in the Community