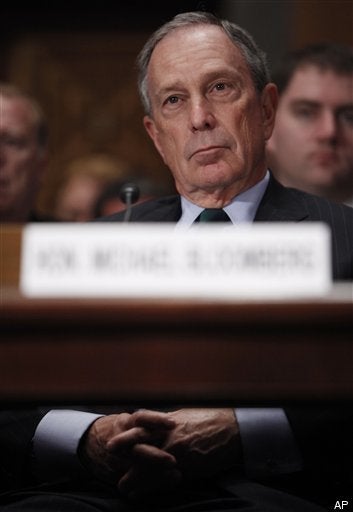 A Quinnipiac University poll found that 51 percent of New Yorkers disapprove of the job Bloomberg is doing as Mayor. Just 39 percent like what they've seen from the city's top official.
"Is it the snow? The third-term blahs? The weekends away? The presidential chatter?" Quinnipiac poll director Maurice Carroll asked. "Whatever the explanation, Mayor Michael Bloomberg's once-upon-a-time stretch of 70-plus job approval numbers has gone south. This is his first negative number since 2003."
The largest concentration of Bloomberg's detractors can be found in the outer boroughs.
By a margin of 70-22 percent, voters said Bloomberg favors Manhattan over the other four boroughs. Manhattan voters still like Mike, by 55-34 percent. But he's persona non grata in Staten Island, where his approval rating was a dismal 27-66 percent. Ditto for The Bronx, where it was only slightly better at 35-49 percent; Brooklyn at 34-58 percent and Queens at 35-55 percent.
Bloomberg had company at the bottom. New schools Chancellor Cathie Black had an approval rating of 17 percent, according to the poll, with 34 percent undecided.
The numbers could reflect the mayor's admittedly botched response to the blizzard in December.
Related
Popular in the Community