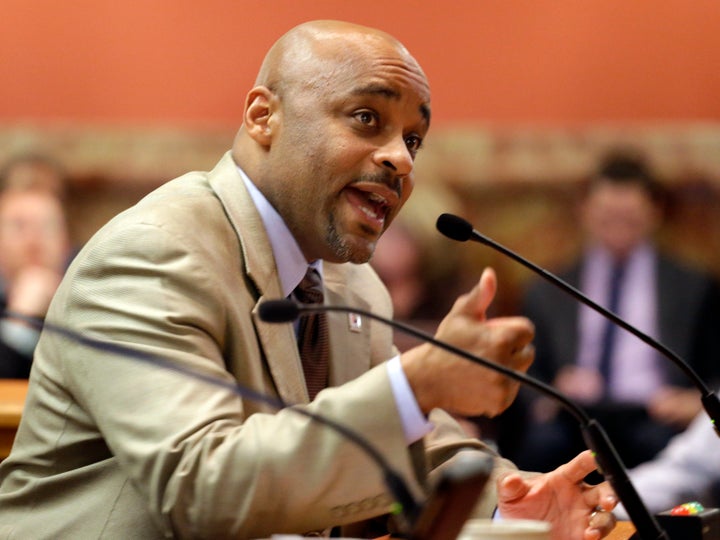 The Denver mayor, who as a father and a grandparent, articulated his general opposition to marijuana said that he believes the moratorium on business licenses -- which would translate into only existing medical marijuana businesses being able to apply for recreational marijuana sales licenses for two years under his proposal -- would allow the city to set up "rigorous new standards to protect neighborhoods," The Denver Post reports.
"Club 64 and our members were surprised that a Mayor of a major city could make the serious suggestion, in a free country, to prohibit groups of citizens from gathering together to associate and conduct activities that are legal under Colorado law," Corry said to The Huffington Post. "If somehow the City can prohibit the exercise of the constitutional right of association, then these private clubs will simply move to the last place the government cannot touch them, private homes; a neighborhood near you, where children live, untaxed, unregulated."
On Hancock's call for a moratorium, Corry added: "As far as the two-year moratorium on any progress, all that will mean is that Denver and its marijuana businesses will instantly go from setting the pace in Colorado to last place. While the rest of our State drives forward into the future in a Porsche and implements the regulated retail model with new blood and new competition, Denver will be stuck with the old medical model, the same tired old players driving a failed Soviet-style Trabant, that nobody really wants but for which you still need to be on a government waiting list."
If the City of Denver does opt in, Hancock writes that he supports:
A phase-in period of at least two years during which only existing medical marijuana licenses under the new law.
Rigorous standards to protect neighborhoods.
Meaningful public hearing process.
Ensuring that any new retail marijuana stores are not allowed near schools or near other marijuana outlets.
A funding structure that pays for itself.
Hancock concluded his statement with mostly dour toned remarks about the implementation of Amendment 64 in his letter, highlighting issues of substance abuse and the potential of Denver's children to use marijuana:
As a parent, I worry about how the increased presence of marijuana in our city will affect our children and our grandchildren. Despite a few lessons learned from medical marijuana, the long-term implications of that industry and the potential for an expanded industry will not be known to us for perhaps a generation or more. There is no denying, however, the potential for a negative impact on our kids -- on their home lives, their health, their education and their future. We already know the toll substance abuse takes on so many of our residents. Sadly, many of them are parents. The cost of substance abuse on our healthcare system, our jails and in our courts is substantial. I want more for all of our kids and for all Denverites.

Finally, as everyone who has touched this subject of late will attest, there are no easy answers to what we are facing. Amendment 64 calls for quick implementation, but we cannot sacrifice prudence for expediency. Denver's future depends upon us and the actions we take now.
The city is indeed on a tight deadline to announce its intent on the regulation of legal marijuana. Amendment 64 calls for regulations to be announced by July 1 of this year and to be in effect by Jan 1, 2014. But the state legislature as yet to come up with set or regulation standards and adjourns in early May.
Let's just be clear: We're talking marijuana, so I'm not going to talk about the comparisons with alcohol. And they always want to do that. The reality is that we're talking about the legalization of marijuana.
I do firmly believe it's a gateway drug. I also think it's the wrong message we want to send our children that it's okay for them to consume or use marijuana. We don't want to be the first state in this nation that legalizes marijuana. I believe we will lose our attractiveness to companies, employers who want to come to our state. Tourism is the number-one industry for the City of Denver, number two in the state of Colorado, and I believe that sector will be disproportionately harmed with the perception that Denver is the marijuana capital.
Colorado voters passed Amendment 64 last November making the limited sale, possession and growing of marijuana for recreational purposes legal for adults 21 and over. A64 states that adults can possess up to an ounce of pot, can grow as many as six marijuana plants at home (with only three flowering at any given time), but that home-grown marijuana can only be for personal use and cannot be sold, however, adults can gift one another up to an ounce of pot.
Related
Before You Go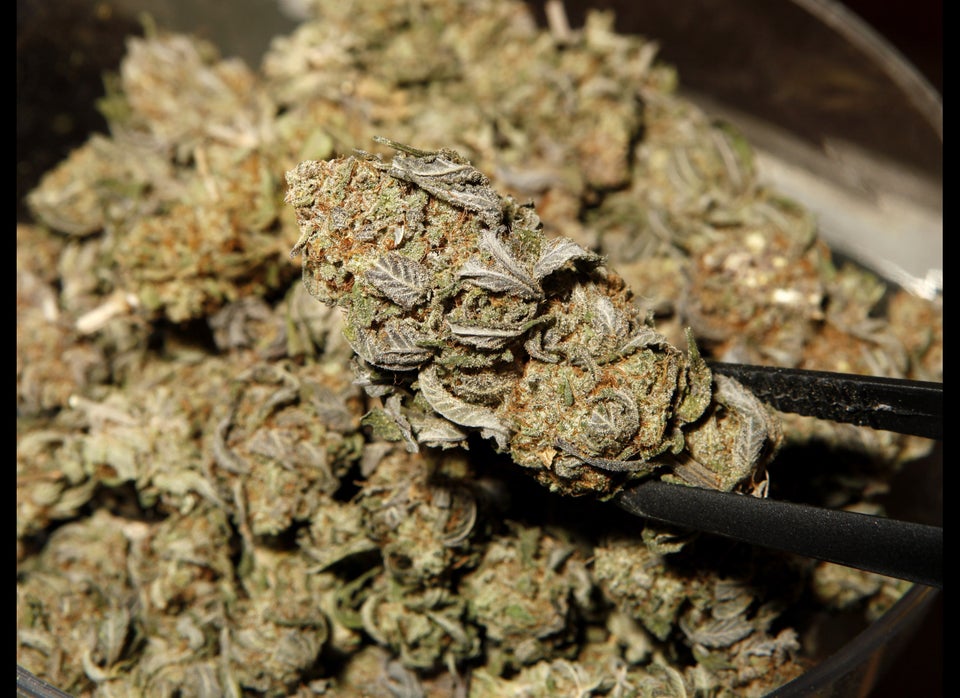 16 Facts About Marijuana And The U.S. Economy
Popular in the Community