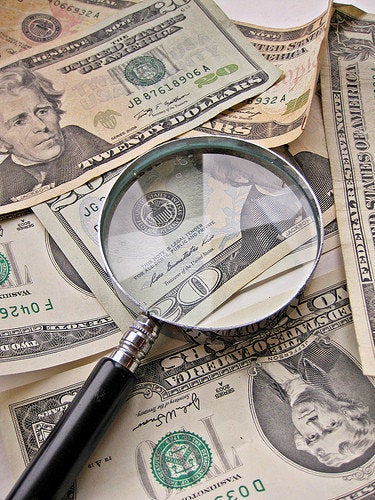 A task force formed by Mayor Rahm Emanuel during his first week in office to evaluate Tax Increment Financing (TIF) submitted a 100-page report to the mayor Monday calling for reforms in the economic program's efficiency and accountability.
Emanuel reportedly wanted the task force to highlight areas for improvement to ensure that TIF funds are only awarded to projects that foster job and economic growth in Chicago. The three-month investigation included over 40 interviews with experts from across the country and suggestions from Chicagoans submitted at a public hearing and through a TIF Reform website, according to a release issued by the mayor's office Monday.
"We recommend that the city begin by creating a comprehensive economic development plan so that all new projects funded by TIF meet the vision and goals of a coordinated plan," Carole Brown, the Task Force panel chair, wrote in a Chicago Sun-Times editorial. "If the project does not meet long-term economic development goals, it will not receive Chicago taxpayer funds. Period."
In light of concerns over the fairness of TIF funding distribution during the previous administration, Emanuel directed the panel to focus in part on improving transparency. The task force called for strict performance metrics, as well as a justification process to vet proposals, under the jurisdiction of an internal TIF oversight board, according to the release. They also called for the reevaluation and possible revocation of current TIF-funded projects that do not meet their obligations.
"As it stands today, TIF has no owner," Brown wrote in the Sun-Times. "This governing body will change that.To restore the public's trust in TIF and hold this new governing body accountable, TIF must operate with more transparency and accountability."
To better focus the overall goals of TIF funding distribution, the report recommends that the Mayor's Office work with community stakeholders and the City Council to develop a development plan that will guide TIF projects, according to the mayor's office. It also suggests that the allocation of TIF funding should be coordinated with the city's multi-year capital budget and its priorities, so that projects that reflect the city's objectives can be used optimally.
The mayor will immediately begin implementing these and other reforms recommended in the report, according to the release.
REAL LIFE. REAL NEWS. REAL VOICES.
Help us tell more of the stories that matter from voices that too often remain unheard.