Anti-gun violence group Mayors Against Illegal Guns released a tough ad Friday against Sen. Jeff Flake (R-Ariz.), featuring the mom of an Aurora shooting victim who says Flake broke his promise to vote for expanded background checks.
The ad, titled "My Son," shows Caren Teves discussing the death of her son in the 2012 mass shooting at a movie theater in Aurora, Colo. Alex Teves, then 24, was killed while shielding his fiancée from gunfire.
Teves says in the ad that she and her husband wrote to Flake urging him to support expanded background checks for firearms purchases, and reads a handwritten letter they received from the Arizona Republican in response.
"I am truly sorry for your loss," Flake wrote. "Strengthening background checks is something we agree on."
A month later, Flake voted against the Manchin-Toomey amendment to expand background checks for firearm purchases. His poll numbers took a dive after the vote, but the senator has defended his position.
"The issue isn't just background checks," Caren Teves says in the ad. "It's keeping your promise -- and Senator Flake didn't."
The ad will air in the Phoenix and Tucson media markets on broadcast and cable TV through May 30.
This isn't the first time the Teves family has been in the news advocating to reduce gun violence.
In April, Caren Teves and her husband, Tom, said they invited Flake to their home for dinner but were unable to connect, although the senator reached out to them twice in response. The Teves told a local Phoenix station they wanted Flake to "see what it was like to sit at a dinner table without your child."
Teves also got into a heated town hall exchange with Sen. John McCain (R-Ariz.) when she asked him if he'd support an assault weapons ban. McCain told her she needed "some straight talk" and that an assault weapons ban would not pass Congress. Tom Teves described the response as "appalling" and said his wife deserved an apology.
UPDATE: Flake spokeswoman Genevieve Rozansky pointed out that the senator voted for an alternative amendment introduced by Sens. Chuck Grassley (R-Iowa) and Ted Cruz (R-Texas). That amendment did not expand background checks, focusing instead on improving the existing background check system.
"Contrary to the ad, Senator Flake did vote to strengthen background checks," Rozansky told The Huffington Post. "Senator Flake believes that the Grassley Amendment is a proposal that can pass both the Senate and the House and will greatly improve and strengthen our background check system."
Mayor Bloomberg can spend millions trying to get me to support his view of background checks. That's his call. But we Arizonans aren't easily bullied. The legislation that would have done the most to keep guns out of the hands of those who shouldn't have them was the Grassley Amendment. And that's the amendment I supported.
Jennifer Bendery contributed reporting.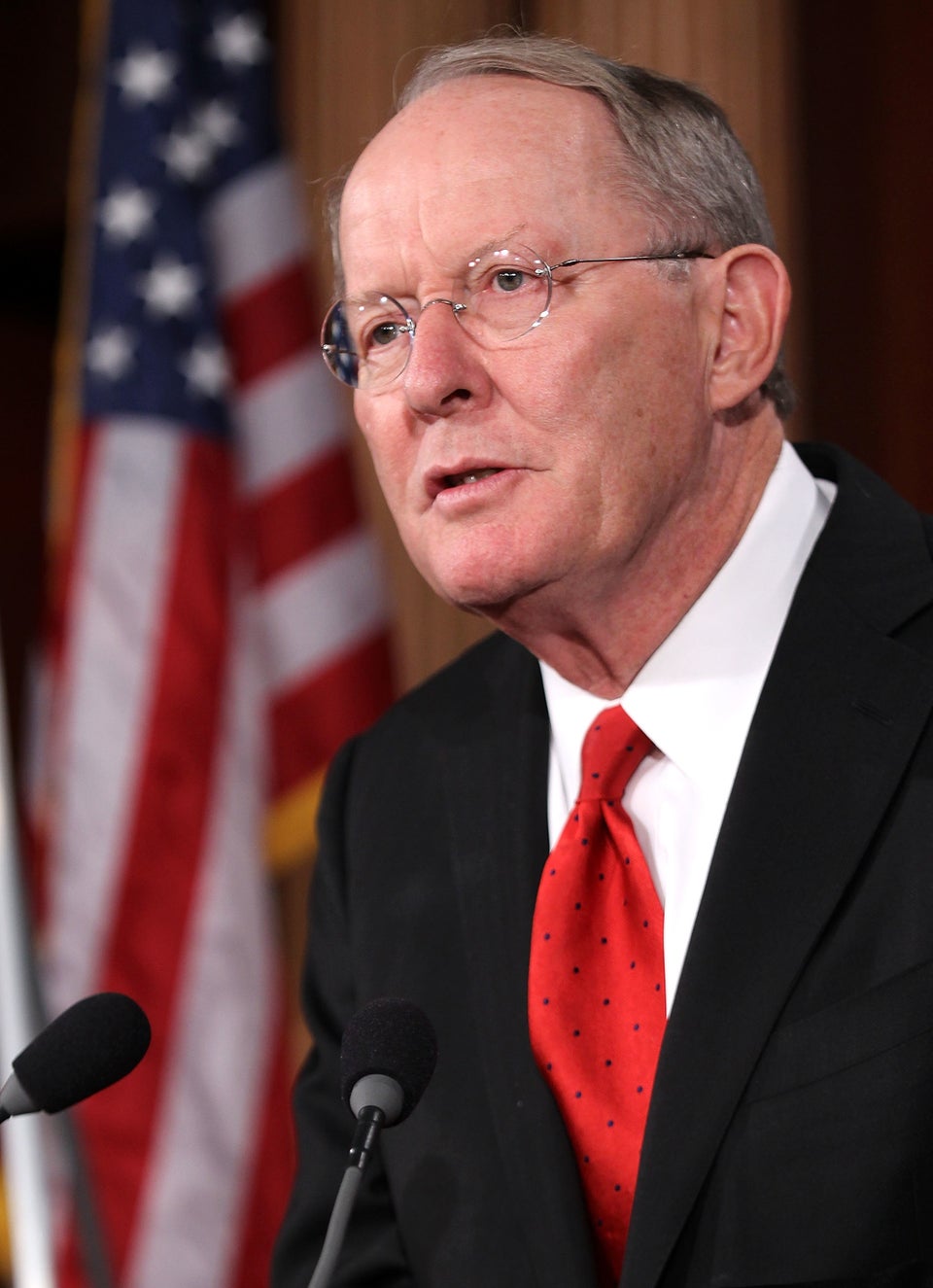 Senators Who Voted NO On Background Checks