Mayors Against Illegal Guns, a group in favor of gun control and backed by New York City Mayor Michael Bloomberg, announced a new ad campaign Thursday against Sen. Mark Pryor (D-Ark.). Pryor voted against expanded background checks and faces a potentially rocky reelection bid in 2014.
The strategy may cause Senate Democrats to worry, as it has the potential to weaken an incumbent in a state that has become increasingly Republican. Senate Majority Leader Harry Reid's (D-Nev.) aides met with the group and said that the plan could backfire, but they were rebuffed, according to Politico.
The spot, however, merely asks Pryor to reconsider his position, rather than outright slamming him for voting against the amendment sponsored by Sen. Pat Toomey (R-Pa.) and Joe Manchin (D-W.Va.). The amendment would have expanded gun background checks to gun shows and internet sales. On May 3, Pryor said that he would be open to an amendment mixing the Manchin-Toomey measure with a Republican version sponsored by Sens. Ted Cruz (R-Texas) and Chuck Grassley (R-Iowa.)
"Like 84 percent of Arkansans, I support universal background checks," Angela Bradford-Barnes, a former financial officer for the Democratic Party of Arkansas, says in the ad. "Thus, I was heartbroken to see that Senator Pryor opposed the bipartisan bill because it will save lives. This bill may not be perfect, and it cannot undo my tragic loss, but if it stops even one person from causing this pain to another family, it's worth it. I hope that if Senator Pryor is given another chance to lead on this issue, he thinks first about Arkansas voters like me."
The spot is running on Arkansas broadcast and cable for two weeks, according to the group.
Mayors Against Illegal Guns has also run ads against Sens. Kelly Ayotte (R-N.H.) and Jeff Flake (R-Ariz.), neither of whom face election in 2014.
UPDATE: Sen. Pryor (D-Ark.) called the ad against him "disgusting" for mentioning the death of Bill Gwatney, the former chair of the Arkansas Democratic Party who was shot and killed in 2008.
New York City Mayor Mike Bloomberg didn't know Bill Gwatney. I knew Bill Gwatney. He was my friend and he was killed by someone with severe mental health issues. The Mayor's bill would have done nothing to prevent his death because it fails to adequately address the real issue and common thread in all of these shootings -- mental health. That's why I voted for separate legislation that strengthens funding for mental health programs; requires states, courts, and agencies to report mental health records to the background check system; increases penalties for straw purchases; reauthorizes and funds the COPS program to improve safety in schools; holds the Department of Justice accountable by forcing them to prosecute cases where individuals tried to purchase firearms illegally; and conducts a study on violence in the media. This legislation would have done all of this while protecting people's 2nd amendment rights.

Mayor Bloomberg's attack ad politicizes the death of my friend by misleading people into thinking that his bill would have prevented Bill Gwatney's tragic death. The fact is it wouldn't have, which makes Mayor Bloomberg's ad even more disgusting.
Before You Go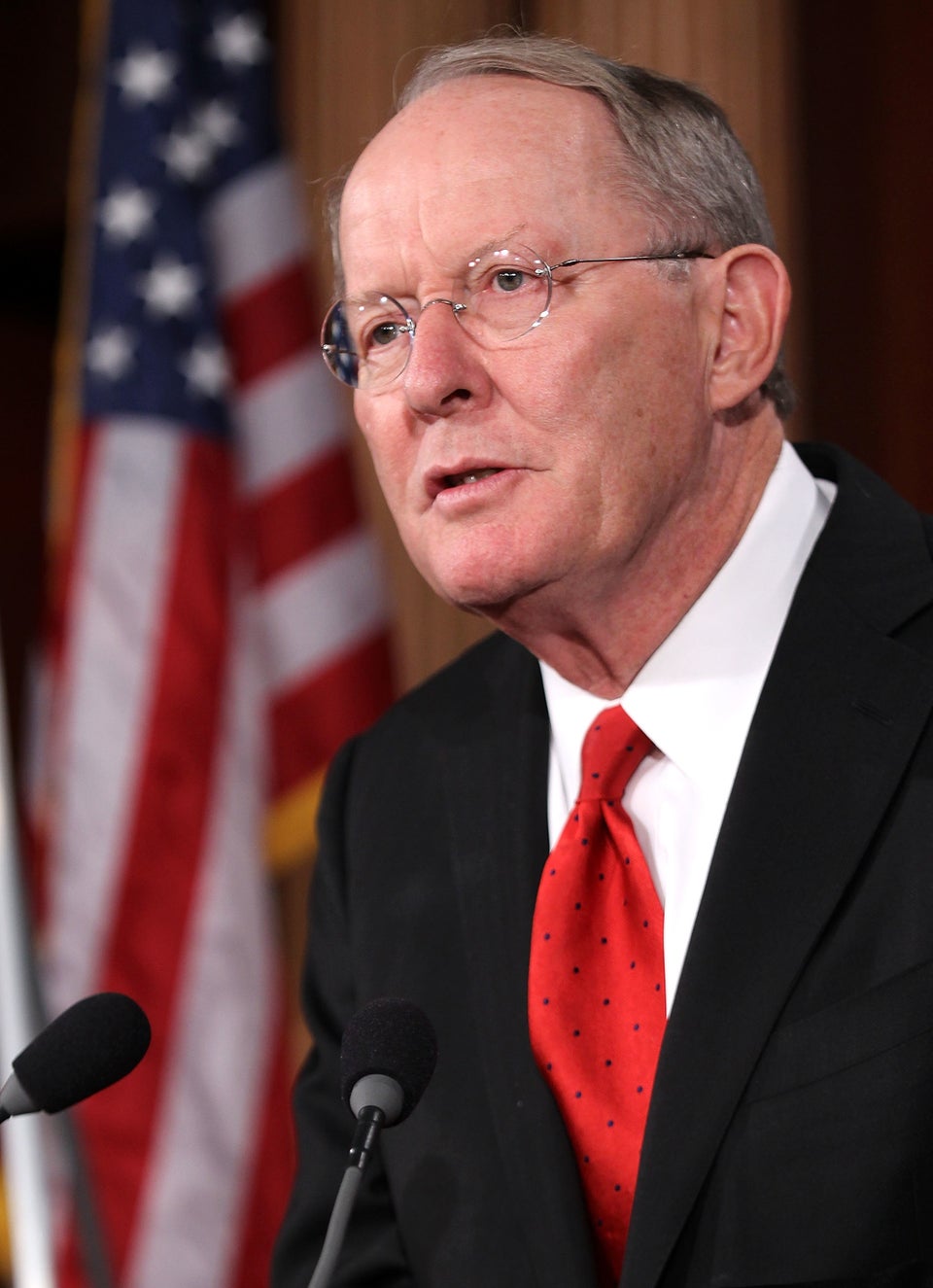 Senators Who Voted NO On Background Checks
Popular in the Community