A new coalition of mayors from 10 major U.S. cities aims to fight laws that allow discrimination against lesbian, gay, bisexual and transgender people.
North Carolina's HB 2, which Gov. Pat McCrory (R) signed in March, bans cities from passing statutes protecting LGBT people, and forces transgender people to use public bathrooms designated for the gender they were assigned at birth. Mississippi Gov. Phil Bryant (R) signed a "religious freedom" law earlier this week, allowing businesses to deny services or goods to gay or transgender people.
The coalition's founding members are all Democratic mayors:
San Francisco Mayor Ed Lee

New York City Mayor Bill de Blasio

Washington, D.C. Mayor Muriel Bowser

Seattle Mayor Ed Murray

Philadelphia Mayor Jim Kenney

Oakland Mayor Libby Schaaf

Portland Mayor Charlie Hales

Honolulu Mayor Kirk Caldwell

Santa Fe Mayor Javier Gonzales

Tampa Mayor Bob Buckhorn
Government employees from all these cities have been banned from traveling to North Carolina and Mississippi on official business. The group is also considering prohibiting contracting with or purchasing from businesses in those states, and will propose new regulations aimed at protecting LGBT rights.
"I believe strongly that we should add more protections to prevent discrimination against lesbian, gay, bisexual and transgender communities in the United States, not diminish them and deny people their constitutional rights," Lee said in a statement. "We as mayors must stand up together and call out discrimination when we see it, and I believe working together we can create change to ensure the rights of all Americans."
"We have a moral and a legal obligation to root out discrimination of every kind," Schaaf said. "Bigotry and bias have no place in government or civil society."
Political and economic pressure proved pivotal in Georgia, as Gov. Nathan Deal (R) vetoed a so-called religious liberty bill last week. In addition to outcry from politicians, major businesses like Disney and the NFL had threatened to boycott the state if the law was signed.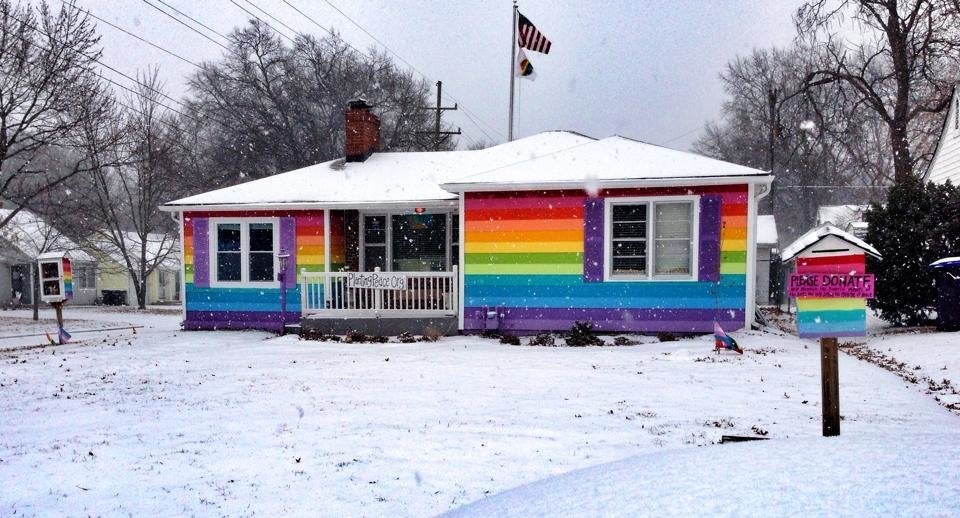 11 People Who Took On Anti-LGBT Bigots With Awesome Results