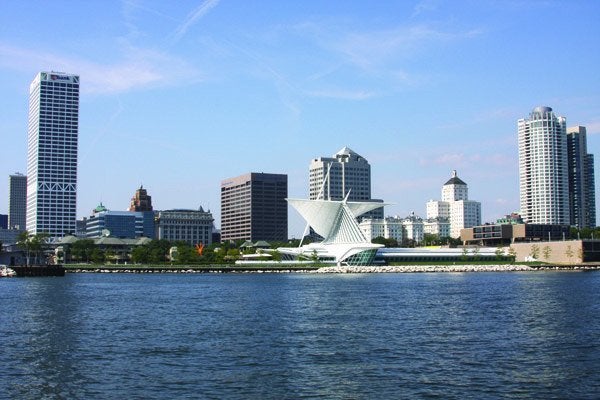 Idea Summary: In targeted HOME GR/OWN Zones, engaged, empowered, and enabled residents repurpose foreclosed houses and vacant lots into abundant healthy food assets, yielding healthier, safer, revitalized neighborhoods, and greater economic opportunities. Click here to vote for this idea.
What if cities like Milwaukee that have significant portfolios of foreclosed real estate could leverage those properties to improve public health and re-knit struggling neighborhoods into the tapestry of a thriving city?
American cities need a new model and vision for the management and future use of foreclosed properties that turn vacant lots and boarded-up buildings into a foundation for improved community nutrition and neighborhood revitalization.
Imagine vacant lots becoming orchards, gardens, and small farms. Envision foreclosed houses repurposed as small-scale food processing centers and neighborhood nutrition education sites where people connect to prepare and share healthy food. Imagine neighborhoods where foreclosed properties become assets in a campaign to improve healthy food access and demand.
This is Milwaukee's HOME GR/OWN: a blueprint for cities to address the dual challenges of property foreclosures and insufficient healthy food access and demand. By pairing the capital assets of vacant lots and foreclosed houses with individuals and organizations promoting the growth, processing, distribution, and consumption of locally-produced food, HOME GR/OWN reimagines what a foreclosed property can become. It provides new options for producing and consuming healthy food.
Milwaukee's HOME GR/OWN idea is a significant urban policy innovation and stands out for two key reasons.
First, the idea represents a transformative change from how cities manage their real estate portfolios. HOME GR/OWN looks at the City's foreclosed property inventory through a different lens, identifying creative new uses that strengthen neighborhood development and improve access to healthy food. Local stakeholders are involved in creating the plan for property re-use and become customers for City-owned real estate.
Second, our initiative builds on strengths that already exist in our community. Groups like Walnut Way, Growing Power, Fondy Food Market, and the Center for Resilient Cities are making an impact in neighborhoods through their work, and HOME GR/OWN can help expand their efforts and inspire other entrepreneurs in our neighborhoods.
The Bloomberg Philanthropies' Mayors Challenge has generated a significant amount of enthusiasm in Milwaukee. Through a public competition and "Tournavation" held at City Hall, we received terrific new ideas and were able to strengthen our proposal. We've convened a 75-strong group of stakeholders, surveyed key partners, and met with urban agricultural groups, the University of Wisconsin-Milwaukee Zilber School of Public Health, Hunger Task Force, central city gardeners, representatives of IBM's Smarter Cities program, and several City departments.
The individuals and local organizations already committed to affordable housing, urban agriculture, public health, social justice, food production/processing/distribution, and neighborhood development see HOME GR/OWN as a networked hub that "connects the dots," aligning their strength, knowledge, and commitment with the City real estate disposition policy.
Ours is a big idea: a new vision that makes foreclosed properties a key element in a comprehensive, neighborhood-based plan to improve diet for those facing nutritional shortcomings and poor health.
HOME GR/OWN connects urban populations to the land while respecting the form of Milwaukee's unique residential neighborhoods. It re-knits the social fabric of urban neighborhoods facing significant problems by engaging committed residents through powerful partnerships.
And Milwaukee's submission to the Mayors Challenge demonstrates how one creative, bold idea can address many serious urban challenges simultaneously.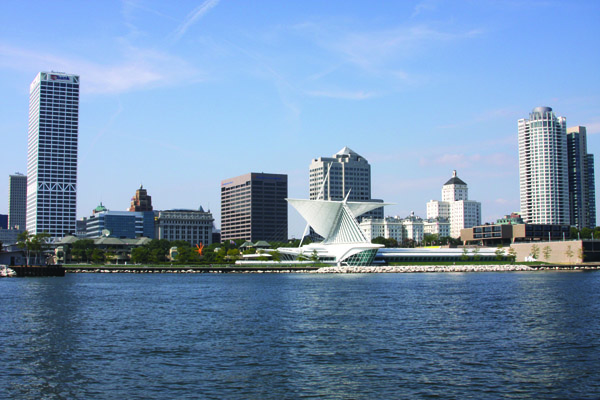 This post is an entry in the Mayors Challenge Fan Favorite Selection, a partnership between The Huffington Post and Bloomberg Philanthropies that allows readers to vote on their favorite idea among the 20 Mayors Challenge finalists. The Mayors Challenge is a competition to inspire American cities to generate innovative ideas that solve major challenges and improve city life. To view the ideas from the 20 finalists, click the grid below -- and then vote for your favorite here! And follow the conversation on Twitter with hashtag #MayorsChallenge.
Watch videos and view posts from the other
Bloomberg Philanthropies' Mayors Challenge finalists:
Calling all HuffPost superfans!
Sign up for membership to become a founding member and help shape HuffPost's next chapter