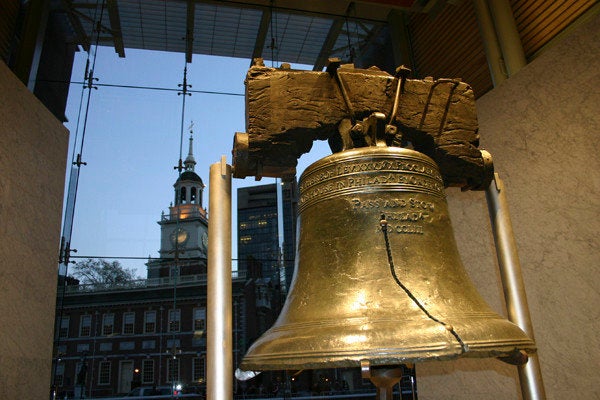 Idea Summary: Philadelphia will put R&D into RFP, reforming our procurement processes to provide a path for creative entrepreneurs with innovative solutions to work with city government, tackling the toughest urban challenges. Click here to vote for this idea.
Historically the tendency of government was to think it had all the answers. We defined problems and we prescribed solutions. You sent us taxes; we delivered services. But current economic and political realities require government to be more focused and strategic in our investments and actions - and though there has been a certain loss of trust in government to just get stuff done - it is at the local level that we are best placed to drive innovation and earn back the trust of our citizens, restoring a sense of hope and optimism about our future.
The role of government is evolving from problem-solver to partnership-builder and, as usual, that change is being driven by city governments. Cities are incubators of innovation. At a time of deadlock and frustration in Washington, D.C., cities are pursuing progressive policies and initiatives tackling some of America's toughest challenges. Most exciting are not just the initiatives themselves - whether aimed at violence, clean energy, or education - but the ways in which cities are developing them, leveraging the enormous creativity of citizens, entrepreneurs, and other partners to transform the ways we solve problems. This is smart government, and cities across America need to embrace this approach and these partnerships, creating a new standard for doing business as 21st Century cities. This is the way cities are getting stuff done.
When we first learned about the Mayors Challenge, we decided to reach out to Philadelphians to find the best idea. What came back were a ton of great ideas that addressed a variety of the challenges we face - from education to violence to sustainability to workforce development. Instead of focusing on a single idea, we recognized that Philadelphia needs a factory for developing and testing innovative ideas.
That's why we're creating the Philadelphia Social Enterprise Partnership - a new approach to government problem solving that allows innovators and entrepreneurs inside and outside of government to work together to develop creative, sustainable solutions to urban challenges. PSEP has three core elements: (1) reframe challenges as opportunities for innovators; (2) bring the best ideas to Philadelphia to be developed and challenged with city government at the table; and (3) create a system that allows city government to serve as the testing ground for these new solutions. Each year we'll work through three major urban challenges.
Here's an example: In order to encourage the development of innovative solutions around neighborhood improvement, we'll bring together the Police Department, Licenses and Inspections, 311, and our community engagement program, PhillyRising, to identify assets including open data, program knowledge, environmental resources, expenditures, and insights to define critical areas of need and opportunity. We'll pool this information into a national call for ideas, and the 10 most promising will come to Philadelphia to turn these ideas into solutions with the relevant city departments, GoodCompany Group, a social enterprise accelerator, and the Wharton Social Impact Initiative, among others. The most viable solutions will be piloted inside city government - perhaps with Police or 311, or maybe both - creating a lab for urban innovations.
We need to build this approach to problem solving into our normal way of doing business. We have a government that is committed to innovation and collaboration and a thriving entrepreneurial community increasingly focused on tackling social issues. The Philadelphia Social Enterprise Partnership will create a bridge between the two.
By building on existing innovations taking place in Philadelphia and cities around the country, we will redefine public private partnerships to demonstrate that by working together, innovators within and outside of government can and will develop effective solutions to some of our most intractable urban challenges.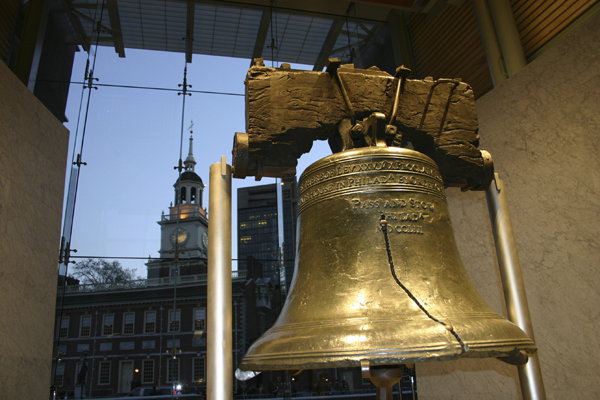 This post is an entry in the Mayors Challenge Fan Favorite Selection, a partnership between The Huffington Post and Bloomberg Philanthropies that allows readers to vote on their favorite idea among the 20 Mayors Challenge finalists. The Mayors Challenge is a competition to inspire American cities to generate innovative ideas that solve major challenges and improve city life. To view the ideas from the 20 finalists, click the grid below -- and then vote for your favorite here! And follow the conversation on Twitter with hashtag #MayorsChallenge.
Bloomberg Philanthropies' Mayors Challenge finalists:
Popular in the Community