As the world considers how to respond to our changing climate, mayors have become even more critical in not only driving a global discussion but leading their cities toward more sustainable futures.
The vast majority of cities are located in coastal regions, putting their inhabitants at greater risks from rising sea levels and hurricanes. Urban residents look to mayors not just to respond to natural disasters but to increase the resilience of cities by implementing climate adaptation plans.
When the United Nations Climate Change Conference convenes in Paris on Nov. 30, a group of American mayors will be in attendance, representing 100 city leaders from across the United States who have committed to reducing emissions, tracking progress and preparing for the impact a changing climate will have on communities.
"Supporting a global climate agreement is critically important for cities around the world," Ralph Becker, mayor of Salt Lake City and president of the National League of Cities, said in a statement back in August, when the mayors announced they'd be at the Paris summit. "I'm honored and encouraged that so many of my fellow city leaders have joined in this mission for their residents and the thousands of communities throughout the nation."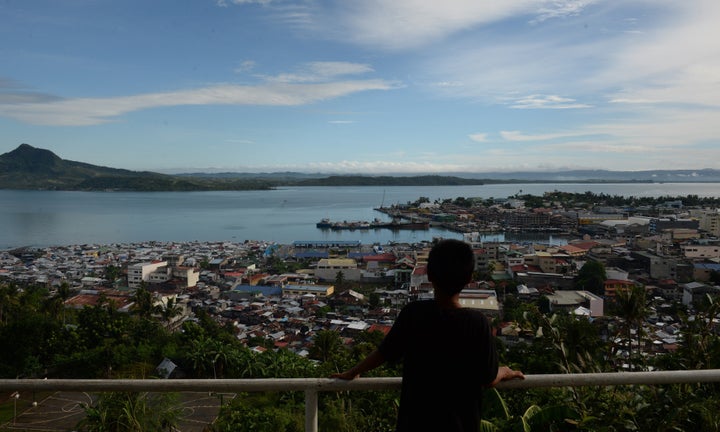 In many ways, the increased role of mayors is common sense.  
Cities have been where humans have congregated for commerce, culture and creativity for millennia. In the 21st century, cities have also become an important front in a global battle against the effects of our changing climate.
About 60 percent of the world's population will live in cities by 2030, accounting for the bulk of humanity's greenhouse gas emissions and energy usage. 
"Cities are leading the charge against climate change, and one of the reasons is that they share so much in common -- what works for one city usually holds valuable lessons for many others," former New York City Mayor Michael Bloomberg, who now serves as the U.N. secretary-general's special envoy for cities and climate change, said in a statement in September. "The more we help city leaders collaborate and share their wisdom, the faster they can make progress."
Urbanites are currently building upon initiatives that mayors of the planet's biggest cities steadily adopted over the past decade:
This global list of cities with initiatives and goals could go on and on, but many cities don't have the deep pockets that nations do to carry them out. Others haven't given mayors the policy levers to force industries to change. 
The more we help city leaders collaborate and share their wisdom, the faster they can make progress.

former New York City Mayor Michael Bloomberg
To sell these plans, mayors must ground sustainable changes in transportation or energy systems in economic development and cost savings.
That's why efforts that convene multiple community stakeholders -- like the "Envision Charlotte" program in Charlotte, North Carolina -- matter.
Even though it was not politically feasible for Charlotte to pass an ordinance limiting greenhouse gas emissions, the city was still able to reduce energy usage by 16 percent in its 61 largest buildings in 5 years by getting powerful real estate and banking interests involved in changing habits at their local properties.
While survey data shows broad global concern about climate change and support for limiting emissions, partisan divides persist in the U.S., Australia, Germany, Canada and the United Kingdom. When partisan polarization gets in the way or national government response lags, local and state leadership become critical.
In the years ahead, the public will see if local leaders can deliver substantive results, if national leaders cannot.
Calling all HuffPost superfans!
Sign up for membership to become a founding member and help shape HuffPost's next chapter