The stage is set for Floyd Mayweather and Manny Pacquiao to square off Saturday at the MGM Grand in Las Vegas.
If you just haven't had the time to read up on what you need to know about the fight, don't worry. We've pulled together the 11 most important statistics to remember heading into the bout.
10

Koraun Mayweather's age when he wrote this police report detailing the exact manner in which his father, Floyd Mayweather, beat his mother.
9

Zion Mayweather's age when he said this of his father and mother: "He was punching her and kicking her. He was punching her in the head and he was stomping on her shoulder."
7

The total number of alleged assaults that led to Mayweather's arrest or a citation.
6

The number of times Josie Harris, who is the mother of three of Mayweather's children, says Mayweather attacked her.
5

The number of women Mayweather has been accused of beating.
4

The number of women Mayweather has been found guilty of beating.
3

The number of journalists who were reportedly denied credentials to tonight's fight because of their criticism of Mayweather's history of domestic violence.
2

The number of women who call Floyd Mayweather their father.
1

The number of minutes it takes for 24 people in the U.S. to become victims of rape, physical violence or stalking at the hand of a current or former romantic partner.
0

The number of times the Nevada State Athletic Commission has suspended Mayweather for his actions.
$150 million

The amount Mayweather will likely take home as a result of us watching tonight.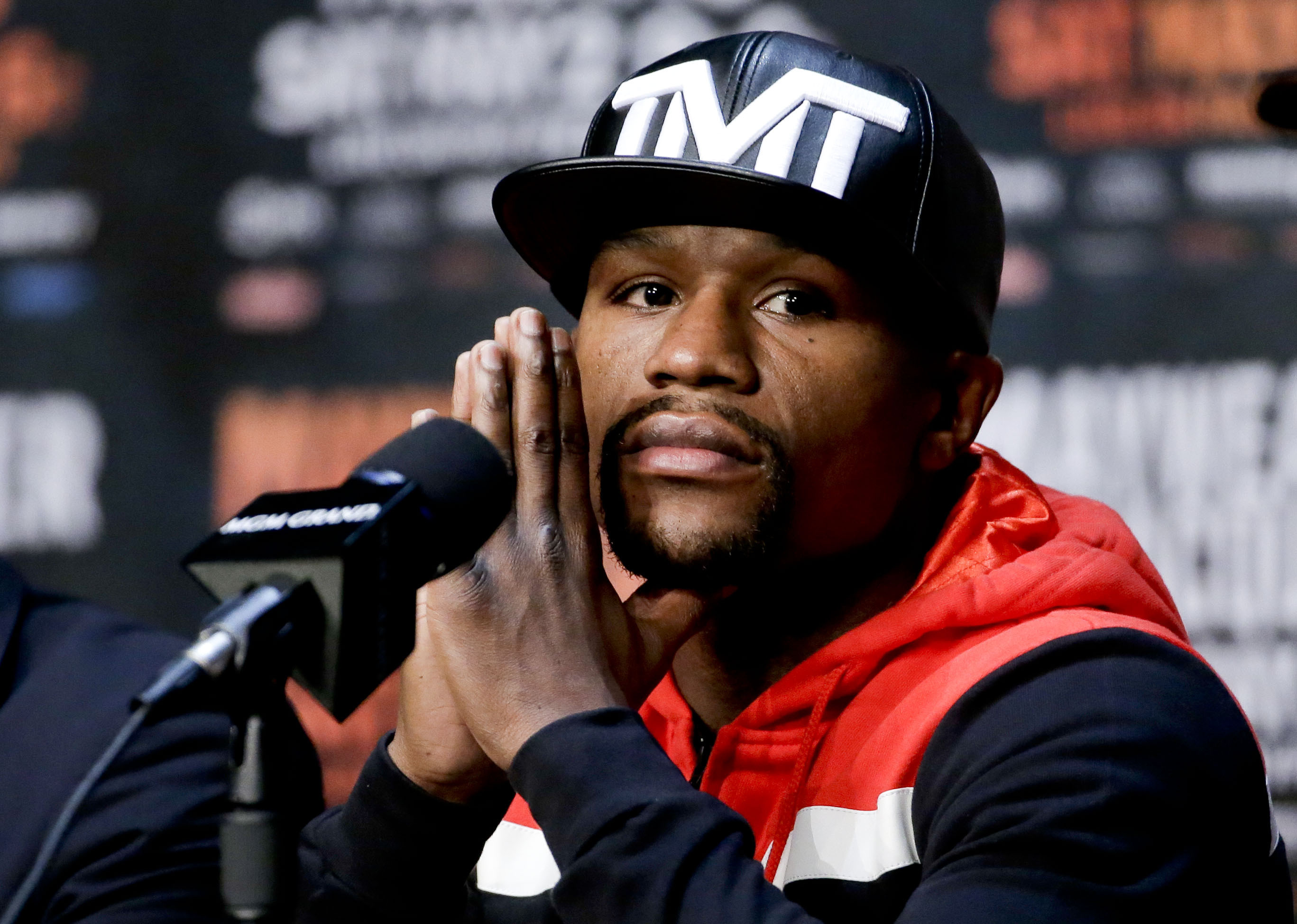 Floyd Mayweather Jr. listens during a pre-fight news conference in Las Vegas, Wednesday, April 29, 2015. (AP Photo/Chris Carlson)
Calling all HuffPost superfans!
Sign up for membership to become a founding member and help shape HuffPost's next chapter