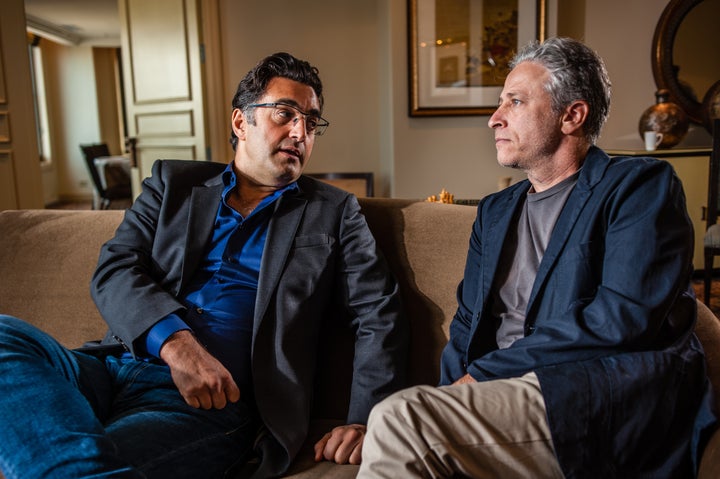 Every week, The WorldPost asks an expert to shed light on a topic driving headlines around the world. Today, we speak with Iranian journalist Maziar Bahari, who spent 118 days in Iranian prison in 2009.
When world powers signed a deal to curb the country's nuclear program in exchange for sanctions relief in July, some supporters were hopeful that the agreement would bolster reformists in Iran.
Yet as Iran begins to implement the deal, there are signs of a backlash from hard-liners in the regime. A wave of arrests of journalists, poets and cartoonists in Iran this month suggests a crackdown on dissenting voices. In addition, the government convicted Iranian-American Washington Post reporter Jason Rezaian of espionage in a secret trial last month, and has since detained two other Americans -- U.S. citizen Siamak Namazi and U.S. resident Nizar Zakka.
Adding to the tense atmosphere is the fact that the country is gearing up for elections in February, in which Iranians will vote for members of parliament and the Assembly of Experts, which appoints and supervises Iran's Supreme Leader.
Iranian-Canadian journalist and documentary filmmaker Maziar Bahari has more perspective than most on what's happening in the country. In 2009, Bahari spent 118 days jailed without charge in Iran, and his memoir formed the basis for the 2014 film "Rosewater" by comedian Jon Stewart. After Bahari was freed, he was sentenced in absentia and banned from returning to Iran. He is now advocating for the freedom of other journalists in the country through the "Not A Crime" campaign, as well as for the rights of the Baha'i religious minority.
The WorldPost spoke to Bahari about what's behind the crackdown and the prospects for change in Iran.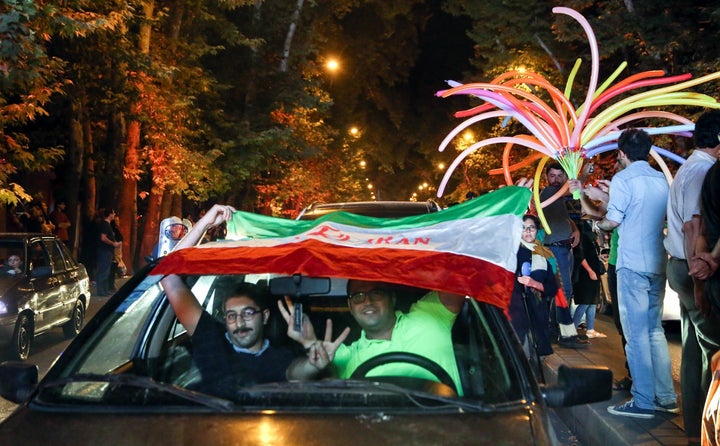 What do you think is behind the latest wave of arrests in Iran?
Some of the Revolutionary Guards and some people around [Supreme Leader] Ayatollah Khamenei were opposed to reaching a nuclear deal with the conditions that are currently in the deal. They always said: We're not going to make any compromise with the Great Satan. But they felt under pressure to sign the deal because of people's dissatisfaction with the Iranian economy. So they lost face, internationally and domestically.
Now they're trying control the domestic scene through these crackdowns. This is both in order to compensate for the loss of face, and also because of the upcoming February elections. The election of [President Hassan] Rouhani in 2013 showed that the people want some sort of change, and they may not elect the current members of the parliament again. So these crackdowns are in order to control domestic politics and stop the reformists from getting into the parliament and the Assembly of Experts. 
There is another element. The Revolutionary Guards are not just a political and military body, but also an economic body. By arresting these people -- the journalists, as well as Iranian-American business consultant Siamak Namazi and Nizar Zakka, a Lebanese IT expert with an American green card -- they want to tell potential investors in Iran, "If you invest in Iran, you have to deal with us; if you only deal with Rouhani's government, we can always put your partners in prison, and we can also put Rouhani's officials in prison. So you have to come and see us first."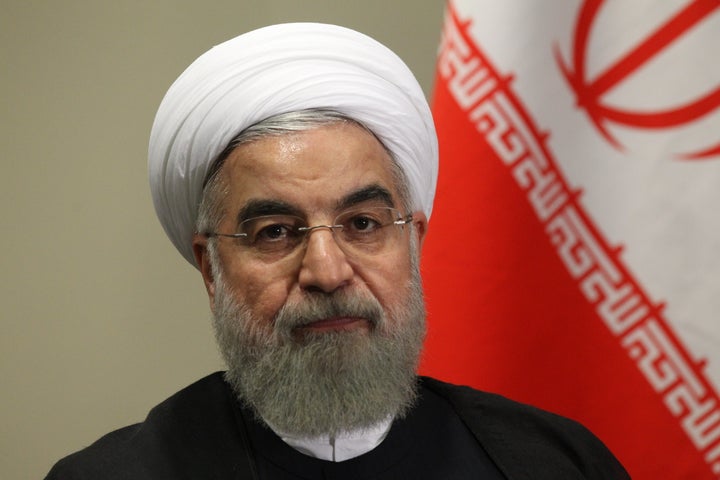 How has the nuclear deal affected the struggle between hard-liners and moderates in Iranian politics -- both in the short term and long term?
I think the deal has two objectives: curbing Iran's nuclear ambitions in the short term, and normalizing relations between Iran and the rest of the world. That will empower reformists and the people of Iran in the long term.
In the short term, of course, there will be obstacles, which we have already seen. The Revolutionary Guards and the Supreme Leader and the people around him are trying to make the internal situation more claustrophobic. But through Iran's relationship with the rest of the world, the reformists will have the upper hand.
Iranian society is progressing, whether the Revolutionary Guards want it or not. The young people of Iran look at the world with very different concepts -- human rights, gay rights, minority rights -- from when I was growing up in the 1980s. People have different ideas, and they are much more open-minded.
But there is no panacea that can solve all of Iran's problems. People in Iran don't like any short-term solutions anyway. They prefer gradual, slow change, both because of what happened to other countries in the neighborhood, like Iraq, Afghanistan, Libya, and because we had a revolution against a dictatorial regime in 1979, but it resulted in a disaster. 
What is the biggest challenge Iranian journalists face?
The government of Iran is the biggest challenge. This is partly due to a change happening around the world -- that information is becoming democratized, and as a result, different institutions, whether corporations, governments, powerful individuals, want to curb the power of journalists. 
In Iran, the situation is even worse. The government thrives in secrecy, and as a result journalists -- whose job, by definition, is informing people -- are more in danger than other groups in Iran.  They are also more vulnerable because Iranian journalists don't have a union and their employers are very vulnerable to government pressure. When I went to prison, Don Graham, the owner of The Washington Post, which at that time also owned Newsweek, just signed a blank check, gave it to the Newsweek editors, and said, "I want him out of prison." Right now Jeff Bezos is doing the same with Jason Rezaian. They are doing it because they are strong publishers of independent media. In Iran we don't have that.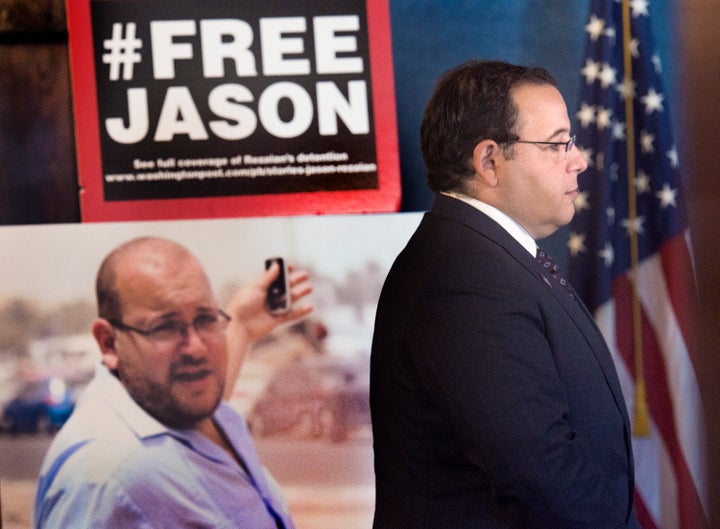 The reason I started the Not A Crime campaign  is because when you grow older, you realize that you don't have that much time and you don't have that much energy, and you have to really put your time and resources and energy into things that you see can have an impact. When I was in prison, and even before, I was thinking about what main issues I could dedicate my time to in order to have a real impact in Iran. If the Iranian government allows journalists to do their job and inform the public with relative freedom, it would show there is a maturity and a logic in the government.
The other component of the campaign is raising awareness that the Baha'i religious minority are third-class citizens in Iran. And the reason a non-Baha'i like myself is dedicating time to this issue is that if the Iranian government gives freedom to the Baha'is, that would also show a certain level of reasonableness or pragmatism in the Iranian government. The Baha'i issue goes really to the core of Shia clergy's battle against modernism in Iran. 
The end goal is to fight against censorship and oppression through what they're censoring and what they're suppressing. For example, we are fighting discrimination in education through education and creativity. It's very easy to issue manifestos and vilify the Iranian government, but that's not effective. Yes, the government of Iran is doing something really evil, but you cannot fight evil with evil.
Considering your own experiences, what do you think are the prospects of Jason Rezaian being released?
We don't know anything about what is happening to Jason. Not many people, even in the Iranian government, know anything about what's happening to Jason. That's the real tragedy. 
I always tell families and relatives and colleagues of people who are arrested to campaign for their release, and as soon as possible. Based on my own experience and others who've been in prison more recently, they put the prisoner immediately under pressure, promising to release him or her as soon as they make a confession. But then instead of releasing them, they use the confession against that person later in court. By publicizing the plight of prisoners as soon as they're imprisoned, you're somehow lifting the pressure inside prison, so that confession is not extracted as quickly as they would like. Publicity puts pressure on the government of Iran as a whole, because you don't know who exactly to put pressure on. This pressure may trickle through to the interrogator.
This interview has been edited and condensed for clarity.
CORRECTION: This post has been updated to correct the surname of Don Graham.
PHOTO GALLERY
Historic Iran Deal
REAL LIFE. REAL NEWS. REAL VOICES.
Help us tell more of the stories that matter from voices that too often remain unheard.