 Sen. Mazie Hirono (D-Hawaii) proudly carried her favorite orchid lei on Thursday as she weaved her way from her temporary basement office to the Senate chamber. At her official swearing-in ceremony, she would become the first Asian-American female in the U.S. Senate, the first female senator from Hawaii, the first Buddhist senator and one of a record-high number of female senators overall.
Asked how it feels to break so many glass ceilings, Hirono declined to congratulate herself. "Well, there need to be many more of us in here," she said. "I am going to make sure that happens."
Hirono's staffer carried a celebratory lei for Sen. Patty Murray (D-Wash.) to wear as she escorted Hirono to be sworn in. Hirono explained that one of the late Sen. Daniel Inouye's (D-Hawaii) dying wishes was that Murray accompany her at the ceremony in his place.
"She is a good friend and mentor," Hirono said of Murray. "She called me so many times during my campaign."
Hirono's husband, Leighton Kim Oshima, waited for her at the door of the Senate chamber, where they would honor an old Hawaiian tradition. They placed leis around each others necks in the hallway, and he hugged her tightly and congratulated her on her accomplishments.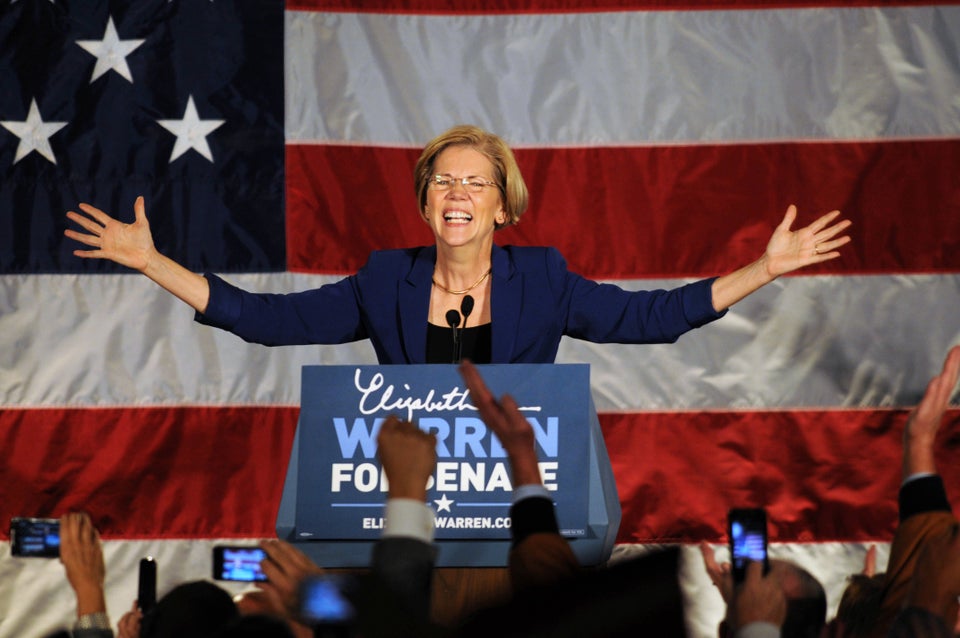 Women In The U.S. Senate
Popular in the Community