In a dance collaboration for the history books, MC Hammer and K-pop sensation PSY joined forces at the American Music Awards to perform the pony dance we've all come to love. Gracing the stage of the awards show in Los Angeles this Sunday, the two went "Gangnam" while wearing some iconic '90s Hammer pants. PSY's performance, and the U Can't Touch This rapper's surprise appearance halfway through the song, closed out the AMAs. Hammer, né Stanley Kirk Burrell, joined the long list of celebrities who have demonstrated their PSY fandom, including Madonna, Carrie Underwood, Susan Boyle and even Chinese dissident artist Ai Weiwei.
Watch MC Hammer and PSY dance in the video above and let us know what you think of the international rap duet in the comments below.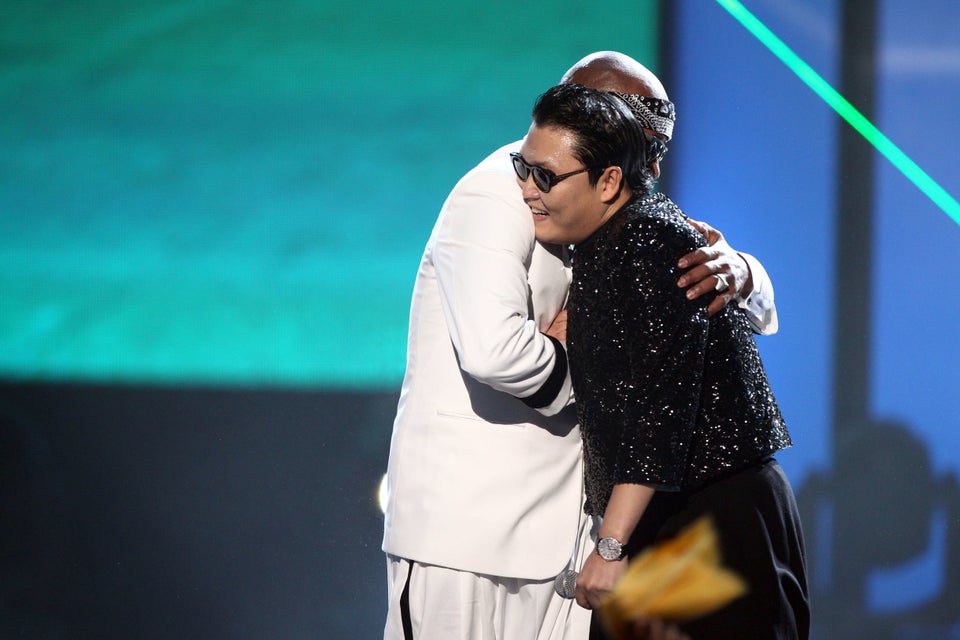 MC Hammer Goes 'Gangnam'
Related
Popular in the Community