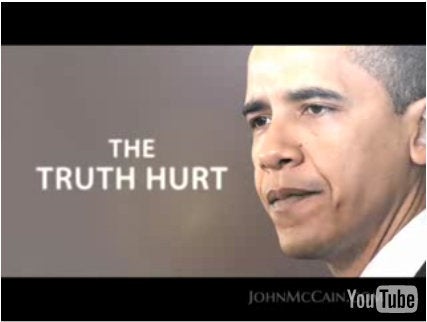 ***Updated, 2:20 pm***

In response to Barack Obama's VP announcement, John McCain's campaign has been reaching into old tv footage. First they released an ad featuring a clip of Joe Biden questioning Obama's experience at a debate. Now they have an ad saying Hillary Clinton was "passed over" for "speaking the truth" -- about Obama, of course. Watch:
Kathleen Strand, a spokeswoman for Hillary Clinton, responded to the ad with the following statement:
"Hillary Clinton's support of Barack Obama is clear. She has said repeatedly that Barack Obama and she share a commitment to changing the direction of the country, getting us out of Iraq, and expanding access to health care. John McCain doesn't. It's interesting how those remarks didn't make it into his ad."

Popular in the Community