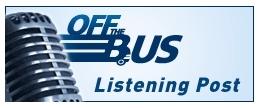 WHO: U.S. Rep. Pete Hoekstra (R-MI), Randy Scheunemann, McCain senior foreign policy adviser, and Kori Schake, McCain senior foreign policy adviser
WHAT: Press conference call to discuss Barack Obama's position on Iran and the anniversary of his "without precondition" policy.
WHEN: Wednesday, July 23, 2008 at 12:15 p.m. EDT
SUMMARY
The McCain campaign resurrected Sen. Obama's year-old statements that he would meet with the leaders of Iran, North Korea, Syria, Cuba, and Venezuela "without preconditions" during the first year of his presidency. Rep. Pete Hoekstra said Obama "has set himself up for a policy direction that undercuts our allies, undercuts those that are working with this [sic] to try and restrain the activities of these countries, and basically has set himself up for a performance measurement that he cannot meet." Mr. Scheunemann also added that Sen. Obama's description of his policy was different than the one he explained a year ago, and that this was "revealing".
The above audio was recorded as part of the OffTheBus Listening Post project.
HOW TO SUBSCRIBE TO THIS FEATURE
A) Receive e-mail alerts about new uploads by clicking the "Get E-mail Alerts" link at the top of this post.
B) Subscribe to the OffTheBus Listening Post podcast by plugging http://www.gcast.com/u/OffTheBus/main.xml into your RSS scraper, or the "Subscribe to Podcast" window under the "Advanced Menu" in iTunes.
C) Check the OffTheBus Listening Post Homepage for a full directory of recordings:
D) Sign up for our Listening Posts "OTBpresscasts" twitter feed.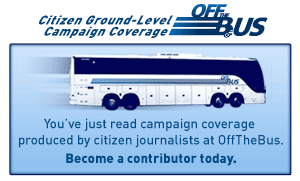 REAL LIFE. REAL NEWS. REAL VOICES.
Help us tell more of the stories that matter from voices that too often remain unheard.