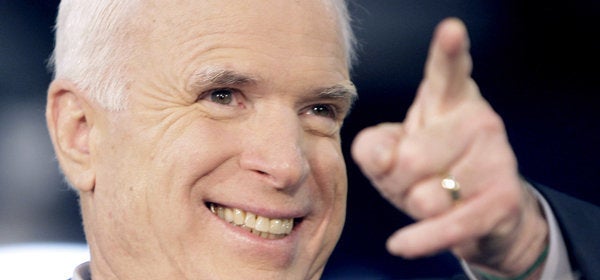 The shift was approved by Mr. McCain after several aides, including Mr. Schmidt, warned him about 10 days ago that he was in danger of losing the presidential election unless he revamped his campaign operation, according to two officials close to the campaign.

In the first public reflection of Mr. Schmidt's new role, the campaign is planning what will amount to a relaunch of Mr. McCain's candidacy after July 4, with the senator touring the country to promote a jobs program and visiting battleground states like Colorado, Wisconsin and Michigan to illustrate the economic problems he will be talking about.

As part of the shake-up, the McCain campaign is abandoning from what had been a big innovation by Mr. Davis, in which the campaign would largely be directed by 11 regional campaign managers who have been given power over everything from where Mr. McCain would go to what advertisements he would run. Mr. Schmidt has told associates that he feared that system was unworkable and would lead to gridlock in the campaign; instead, he is likely to install a political director in Mr. McCain's campaign headquarters.
Popular in the Community