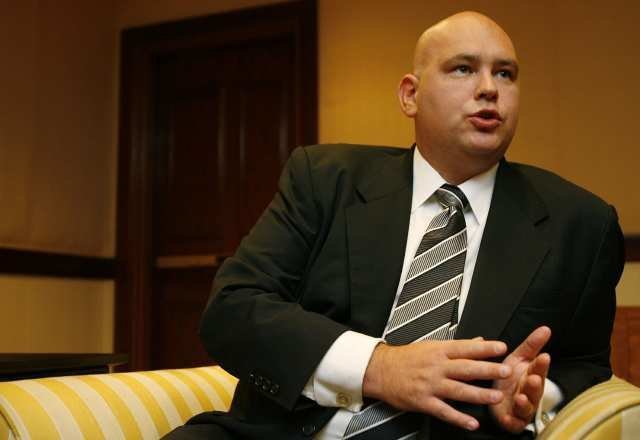 A major same-sex marriage fundraiser hosted by former RNC chairman Ken Mehlman and other Republicans provides one of the sharpest illustrations of how gay rights is becoming a cause among more elite, establishment members of the GOP.
In addition to Mehlman, who recently announced that he was gay, the list of attendees includes several surprises, such as Ben Ginsburg, one of the Republican Party's top lawyers, and Henry Kravis and Paul Singer, two of the biggest donors to the GOP. According to one gay-rights activist involved in similar efforts, the fundraising pool goes even deeper.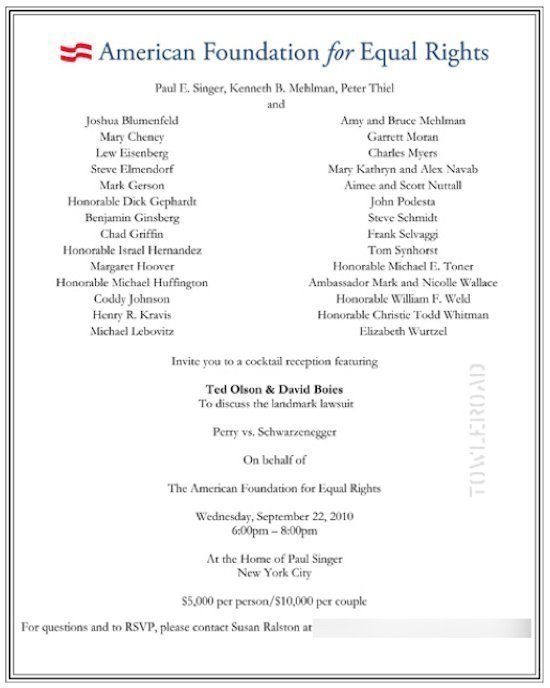 "There is a strong conservative case to be made in favor of gay marriage," former McCain campaign manager and fellow same-sex marriage fundraiser Steve Schmidt told the Huffington Post on Tuesday. "Marriage is an institution that strengthens and stabilizes society. It is an institution that has the capacity to bring profound joy and happiness to people and it is a matter of equality and keeping faith of one of the charters of the nation, the right to live your life.
"More and more conservatives are saying that opposition to gay marriage would not be a litmus test for membership in the GOP," Schmidt added. "And more conservatives are making the case that no more do you want big government conservatives in the bedroom than big government liberals telling you how to live your life."
To be sure, the Mehlman fundraiser is not entirely a Republican-driven affair. Some of the big names on the ticket are Democrats, including former House Minority Leader Dick Gephardt and former Clinton chief of staff John Podesta.
But reading through the list of attendees, it's remarkable to see how many prominent conservatives are not just comfortable associating with the gay-rights cause but are eager to fundraise for it. Pair that with rumblings from elsewhere in the party (most notably from Indiana Governor Mitch Daniels) that conservatives should have a "truce" on social issues for the time being and the frictions within the GOP tent become even more apparent.

If anything, the hostility between the social conservative element of the party and those less adherent to that doctrine is already palpable. As one prominent Republican who supports gay rights put it:
"I think there is a growing mass of people in Republican politics who are fundamentally sick and tired about being lectured to about morality and how to live your life by a bunch of people who have been married three or four times and are more likely to be seen outside a brothel on a Thursday night than being at home with their kids... There is a fundamental indecency to the vitriol and the hatred directed against decent people because of their sexuality. People have reached a critical mass with this."
Popular in the Community