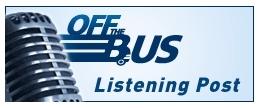 WHO: Martin Feldstein, George F. Baker Professor of Economic, Harvard University and President, National Bureau of Economic Research; John Taylor, Mary and Robert Raymond Professor of Economics, Stanford University; Meg Whitman, Former President and CEO of eBay; Carly Fiorina, Former CEO of Hewlett Packard and Victory 2008 Chair
WHAT: Press conference call to discuss John McCain's Job for America Economic Plan
WHEN: Monday, July 28 at 9:30 a.m. EDT
SUMMARY
McCain campaign economic advisers and surrogates discussed John McCain's plan for revitalizing the economy and creating new jobs in this campaign press call. Fiorina said that the basis of McCain's economic plan was spurring job creation, adding that most new jobs come from small business. She cited proposals to keep capital gains taxes low to increase access to capital for businesses, for a depreciation schedule that would allow businesses to write off capital expenses in the first year, and for a new health care plan. Martin Feldstein said that McCain's proposals to increase the supply of oil and reduce demand would help lower prices and boost the economy.
The above audio was recorded as part of the OffTheBus Listening Post project.
HOW TO SUBSCRIBE TO THIS FEATURE
A) Receive e-mail alerts about new uploads by clicking the "Get E-mail Alerts" link at the top of this post. B) Subscribe to the OffTheBus Listening Post podcast by plugging
http://www.gcast.com/u/OffTheBus/main.xml
into your RSS scraper, or the "Subscribe to Podcast" window under the "Advanced Menu" in iTunes. C) Check the
OffTheBus Listening Post Homepage
for a full directory of recordings: D) Sign up for our Listening Posts "OTBpresscasts" twitter feed.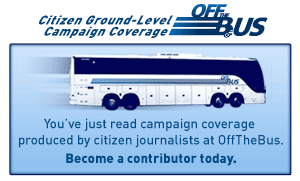 REAL LIFE. REAL NEWS. REAL VOICES.
Help us tell more of the stories that matter from voices that too often remain unheard.