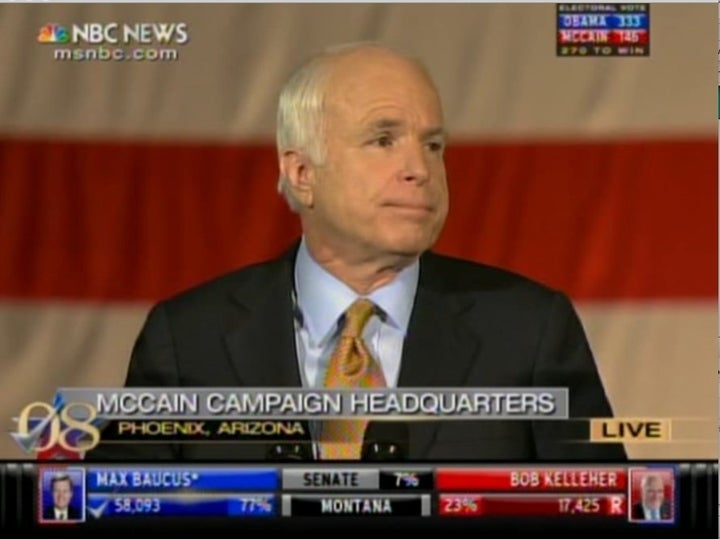 The election is over, and at 11:15 EST McCain delivered his concession speech in Arizona, with his wife Cindy and running mate Sarah Palin by his side.
He began by silencing boos, congratulating Barack Obama, and saying he'd called the Senator, now President Elect, earlier. He made a call to come together and bridge the separations and put aside differences.
Speaking from Arizona's Biltmore Hotel in Phoenix, McCain told his supporters: "It's natural tonight to feel some disappointment. Though we fell short, the failure is mine, not yours."
He blamed himself for the loss and thanked Sarah Palin, "one of the best campaigners I've ever seen."
He also said, "I don't know what more we could have done," and called the campaign, "the great honor of my life."
McCain said he will get behind his president, President Obama.
WATCH THE BEGINNING, WITH THE BOOS AND CALL TO OBAMA:
Popular in the Community