Amid Sen. John McCain's (R-Ariz.) battle with brain cancer, the 81-year-old reportedly wants President Donald Trump to stay away from his funeral.
Friends of the Vietnam war veteran and 2008 presidential candidate, who has had a rocky relationship with Trump, asked the White House that they send Vice President Mike Pence instead, The New York Times and NBC News reported on Saturday.
The service is planned for Washington's National Cathedral and will have eulogies read by former Presidents Barack Obama and George W. Bush, a source close to McCain told NBC News.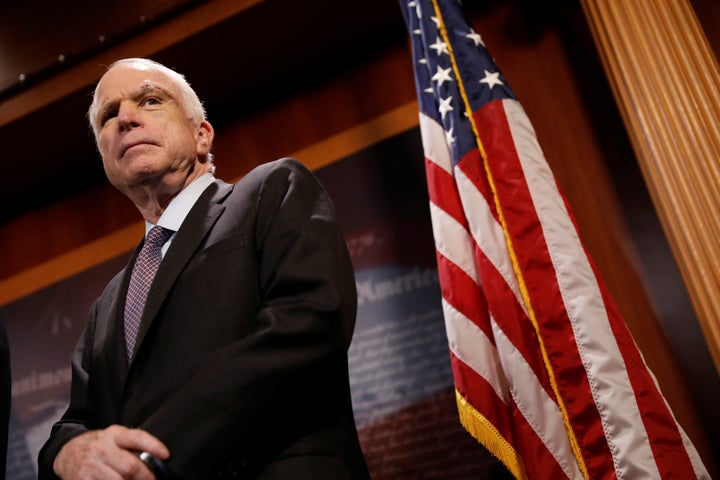 "I don't know how much longer I'll be here," McCain said in an excerpt released last week from his upcoming memoir, "The Restless Wave: Good Times, Just Causes, Great Fights, and other Appreciations."
"Maybe I'll be gone before you hear this," he said in an audio recording of the excerpt. "My predicament is, well, rather unpredictable. But I'm prepared for either contingency, or at least I'm getting prepared."
Grant Woods, McCain's friend and former chief of staff, told the Times that though McCain is receiving a lot of visitors, no one is actually saying goodbye, given that the senator doesn't like "overt sentimentality," he said.
Former Vice President Joe Biden was among the recent visitors. The two men served together in the Senate, and McCain reportedly encouraged Biden to stay in politics. Biden, 75, has been rumored to be considering a run for the White House in 2020.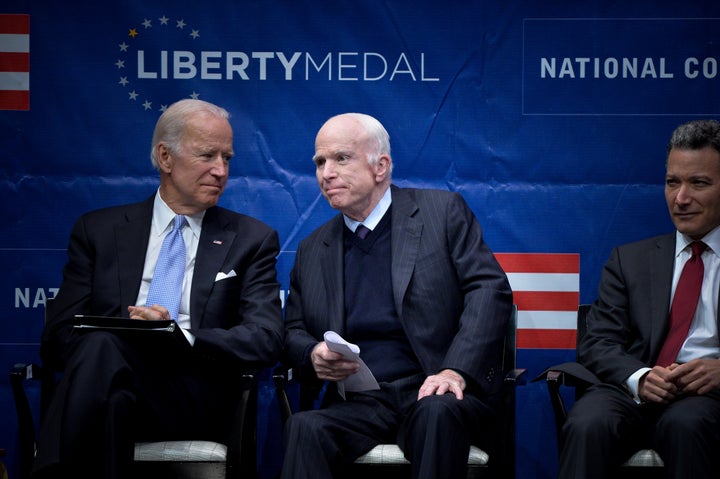 It's no secret that McCain and Trump have repeatedly butted heads, particularly in recent years.
Popular in the Community