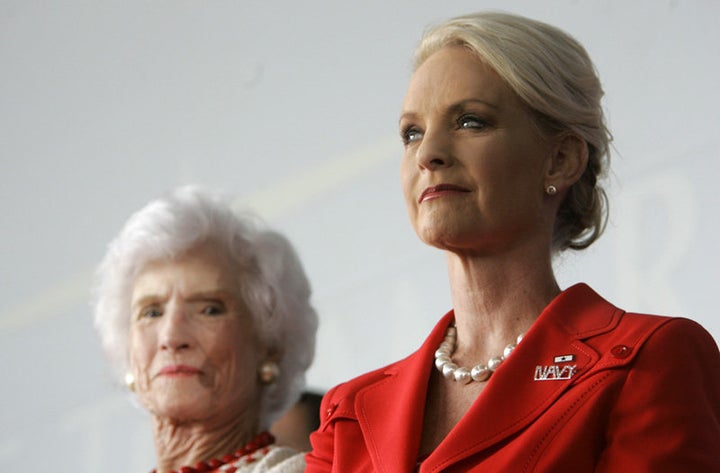 Personally, I'm not sure how an intern can be responsible for messing up the McCain "family" recipes. Did the intern lose Cindy's recipe box only to haphazardly try to replace them with Food Network recipes? If only we could all steal and lie and lay it off on the unpaid help.
Original McCain "Family Recipes" post:
What will they call it? Farfallegate? The Rosemary Chicken Dome Scandal? Perhaps something with the ubiquitous Rachael Ray in it.
It seems that Cindy McCain, John McCain's perfect, blonde beer-baroness wife is about to find herself painted as the latest example of plagiarism on the campaign trail.
This past Sunday, Lauren Handel, an eagle-eyed attorney from New York, was searching for a specific recipe from Giada DeLaurentis, a chef on the Food Network. Yet whenever she Googled the different ingredients in the recipe, the oddest thing happened: not only did the Food Network's site come up, as expected, but so did John McCain's campaign site.
On a section of McCain's site called "Cindy's Recipes," you can find seven recipes attributed to Cindy McCain, each with the heading "McCain Family Recipe." Ms. Handel quickly realized that some of the "McCain Family Recipes," were in fact, word-for-word copies of recipes on the Food Network site.
At least three of the "McCain Family Recipes" (below) appear to be lifted directly from the Food Network, while at least one is a Rachael Ray recipe with minor changes.
See for yourself... and Bon Appetit (click on each image to enlarge):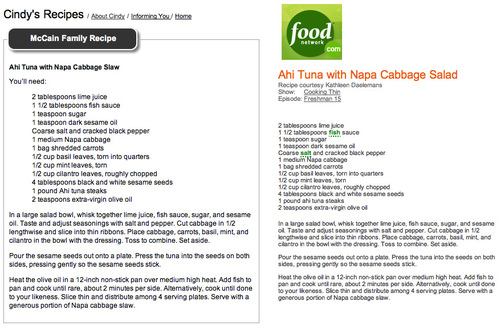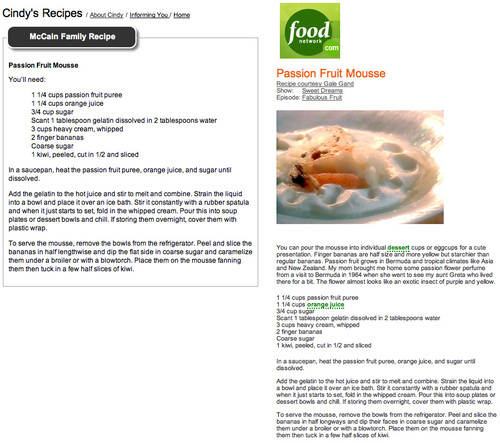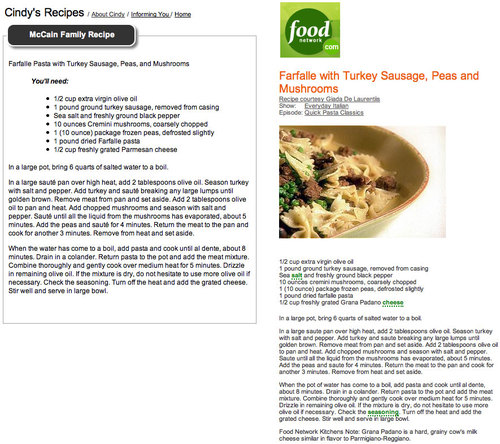 Popular in the Community