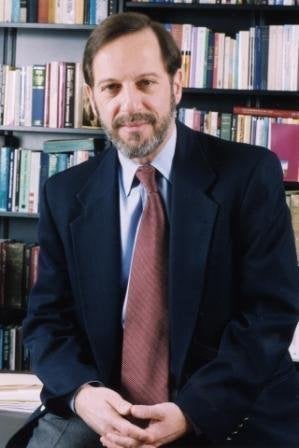 The latest guilt-by-association target that the McCain campaign is using to hit Barack Obama could carry some collateral damage for its own candidate.
As Politico's Ben Smith reported on Tuesday, the McCain campaign is demanding that the Los Angeles Times release video in its possession of a party attended by Barack Obama and Columbia University professor Rashid Khalidi.
"A major news organization is intentionally suppressing information that could provide a clearer link between Barack Obama and Rashid Khalidi," said McCain spokesman Michael Goldfarb, citing Obama's friendship with Khalidi, who is now a professor at Columbia University.
The McCain camp gambit comes after conservative writers have repeatedly pressed for media outlets to write about the rather tenuous connections between Obama and Khalidi, an outspoken advocate for Palestinian rights.
Specifically, National Review writers want much more attention paid to the association, given that the LA Times has reported that Khalidi lavished praise on Obama at a farewell party in Chicago at which Bill Ayers was also present. (Other writers have accused Khalidi of being an aide to Yasser Arafat, a claim which Marc Ambinder and Ari Berman have suggested is not credible.)
In regards to Khalidi, however, the guilt-by-association game burns John McCain as well.
During the 1990s, while he served as chairman of the International Republican Institute (IRI), McCain distributed several grants to the Palestinian research center co-founded by Khalidi, including one worth half a million dollars.
A 1998 tax filing for the McCain-led group shows a $448,873 grant to Khalidi's Center for Palestine Research and Studies for work in the West Bank. (See grant number 5180, "West Bank: CPRS" on page 14 of this PDF.)
The relationship extends back as far as 1993, when John McCain joined IRI as chairman in January. Foreign Affairs noted in September of that year that IRI had helped fund several extensive studies in Palestine run by Khalidi's group, including over 30 public opinion polls and a study of "sociopolitical attitudes."
Of course, there's seemingly nothing objectionable with McCain's organization helping a Palestinian group conduct research in the West Bank or Gaza. But it does suggest that McCain could have some of his own explaining to do as he tries to make hay out of Khalidi's ties to Obama.
Popular in the Community