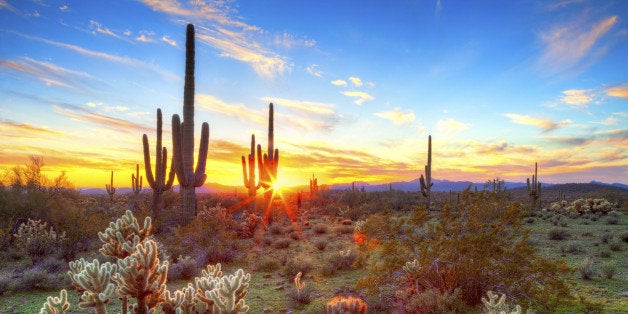 My issue with John McCain is not that he's been in office too long. It's that he's not listened to Arizonans for many of those 33 years.
Arizona is the home of The Farley-Kluger Initiative, now known as The Sarah Grace-Farley-Kluger Act which adds loss of a child to the Family Medical Leave Act. It was named after my daughter Erica who died in a car accident in Scottsdale in 2001. The bills sit in committee in both the House and Senate. (HR2260 and S1302)
Congress is on its third attempt to pass legislation that would offer unpaid leave to parents who have lost children, which began in 2011. In the House, Congressman Paul Gosar has led the bill for the Republicans, with amazing bi-partisan support from within the Arizona delegation, including Reps. Martha McSally, Raul Grijalva, Kyrsten Sinema and Sen. McCain's November opponent, Anne Kirkpatrick. More than 47 representatives have signed, from all over the country, from all parties.
Arizona U.S. Sen. John McCain vowed to look at the Family Medical Leave Act relating to the loss of a child, but that was back in 2014. And the silence from Arizona U.S. Reps. Trent Franks and David Schweikert is deafening. I don't even know if any of these politicians have responded to their constituents who are among the more than nearly 120,000 petitions sent to Congress. Arizona ranks second among the 50 states.
These sponsoring elected officials, from both sides of the aisle, put aside differences and have supported an effort that recognizes death does not only visit Democrats or Republicans or Independents, but people of all culture, race and income.
My party affiliation is not the issue here. I have supported candidates from other parties if I felt they displayed common sense, compassion and have been in touch with the people of this state, not out of touch.
I plan to vote in November for Ann Kirkpatrick. While I don't agree with her on all her views, she stepped up for Arizonans when we needed it most with these bills. And I'm hopeful she'll continue that support in the Senate when our bill will be introduced in 2017, should gridlock prevent it from being heard this session.
When we lost children, when we found our jobs eliminated, when we were given only three to five days to mourn a loss that some never get over, Kirkpatrick voted to join the fight. And I have given the same support for Rep. Gosar who spearheaded the Republican effort.
Do we want Sen. McCain to sign on to the Senate bill, becoming the first Republican to do so? Sure, but the time to have gotten behind this would have been between 2010-2016 when it was NOT an election year, where death never took a holiday.
Age is irrelevant to me. Sharp minds usually stay sharp. It's the ears that stop listening or don't listen at all that bothers me and, I'm sure, that all the grieving parents in Arizona want is to get the same unpaid time off as someone who has a child, or cares for a sick family member, or service member. It's not about business, it's about compassion.
On November 8th, I'll vote for Ann who heard our cries, witnessed our grief and elected to join those suffering this tragedy. I urge all Arizonans to do the same.
REAL LIFE. REAL NEWS. REAL VOICES.
Help us tell more of the stories that matter from voices that too often remain unheard.