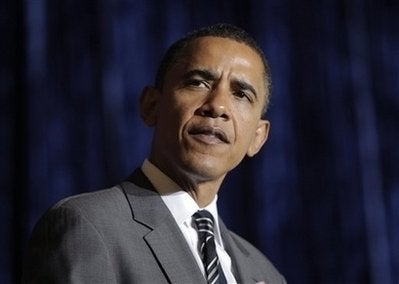 Republican presidential candidate John McCain said on Friday that his Democratic opponent, Barack Obama, is likely to be in Iraq over the weekend.

The Obama campaign has tried to cloak the Illinois senator's trip in some measure of secrecy for security reasons. The White House, State Department and Pentagon do not announce senior officials' visits to Iraq in advance.

"I believe that either today or tomorrow -- and I'm not privy to his schedule -- Sen. Obama will be landing in Iraq with some other senators" who make up a congressional delegation, McCain told a campaign fund-raising luncheon.

The Reuters piece hints at it. But if Obama is going to be in Iraq this weekend, this is a major breach on McCain's part. As a knowledgeable insider notes ...

"If it is true that Obama is going to Iraq this weekend, it is a very serious mistake for McCain to have disclosed it publicly. Even for run-of-the-mill CODELs the military gives guidance like, "Please strongly discourage Congressional offices from issuing press releases prior to their trips which mention their intent to travel to the AOR and/or the dates of that travel or their scheduled meetings. Such releases are a serious compromise to OPSEC." If Obama is going to Iraq this weekend, I can not begin to imagine how much this is complicating the security planning for the trip."

It's known that Obama is leaving on his foreign trip this weekend and the Journal OpEd page this morning said that Obama could arrive in Iraq "as early as this weekend." And with a slew of reporters in tow, it's not exactly highly classified information. But there is a reason definite information about these sorts of trips aren't released in advance.

Hypothetically, maybe McCain was just guessing. But even so it would still be a serious lapse of judgment on his part.
In fact, McCain was furious when the press reported on his son serving in Iraq -- he feared the coverage would make him a target.
Popular in the Community