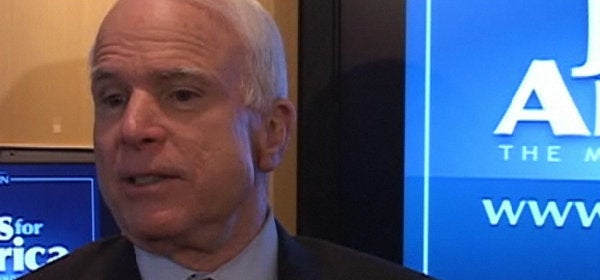 "Extreme? You really think hes an extremist? I mean, he's clearly a liberal," interviewer Dave Helling asks.
"That's his voting record," McCain responds. "All I said was his voting record, and that is more to the left than the announced Socialist in the United States Senate, Bernie Sanders of Vermont."
"Do you think hes a socialist, Barack Obama?" Helling asks.
McCain responds with a with a shrug, "I don't know."
Popular in the Community