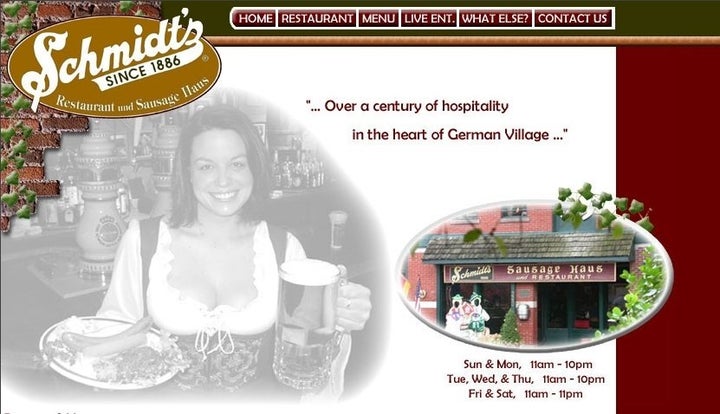 As the Illinois Democrat speaks before the picturesque Victory Column in Berlin today, the Arizona Republican is doing a slightly less exciting form of German outreach. He is having a lunch meeting with small business leaders at a German restaurant in German Village, Columbus, Ohio.

The presidential race, it seems has boiled down to who has the greatest German appeal. McCain's appearance at Schmidts' restaurant, a "Sausage Haus" comes after the RNC launched several advertisements in towns named Berlin.
Among the items he may have ordered include: Sauerkraut-Bratwurst Balls, Hoffbrau Schnitzel, or the Bratwurst, voted the "Best Wurst" by Columbus Monthly.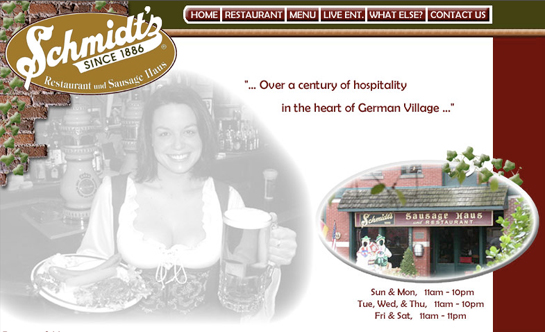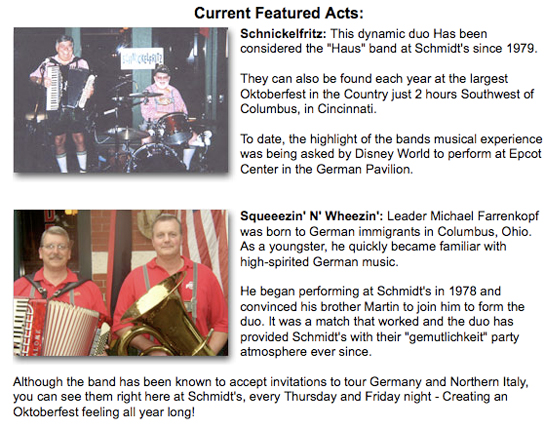 Popular in the Community