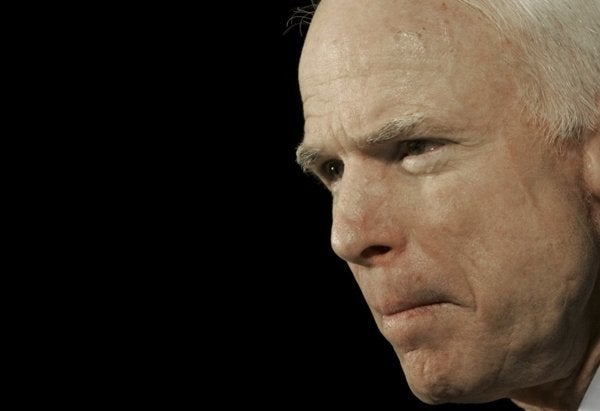 John McCain is scheduled to release 400 pages of medical records this Friday, after having promised to release the records for more than a year. Doing so on the Friday before Memorial Day makes this look like a classic document dump. To make matters even more controlled, McCain will only allow a limited number of media outlets to view the records. Notably absent from the list is the New York Times. Could this have anything to do with wrote the paper's controversial article about McCain's ties to lobbyist Vicki Iseman? The Washington Times reports on who will get to see McCain's medical records:
The McCain campaign has selected a handful of news organizations to review the records today in a conference room at the Copper Wynd Resort in Fountain Hills, Ariz., near the Mayo Clinic in Scottsdale.

Reporters from all five major news networks -- CBS, ABC, NBC, CNN and Fox -- will be allowed to take notes from the records, as will wire reporters from the Associated Press, Reuters and Bloomberg news agencies. Just two print newspapers will be among the pool: The Washington Post and the Arizona Republic.

McCain campaign officials said yesterday that the high level of interest in the records meant they had to limit access by reporters
"When we learned of the arrangements for the release this week, we made a number of very specific requests to be included and they turned us down," said Times political editor Richard Stevenson.

Asked about whether the aforementioned incidents have strained relations, and could be a factor, Stevenson said, "We've gone about doing our jobs the way we always do."

Stevenson added that the Times has requested medical records "for a very long time, predating the arrangements of this particular release."
Support HuffPost
The Stakes Have Never Been Higher
Related
Popular in the Community