WASHINGTON -- Sen. John McCain (R-Ariz.) said Sunday that the recent Israeli strikes in Syria will "put more pressure" on the Obama administration to send aid to rebels fighting in the country's bloody civil war.
"One of things I worry about is incremental escalation," McCain told host Chris Wallace on "Fox News Sunday." "We need to have a game-changing action: No American boots on the ground, establish a safe zone, and protect it and supply weapons to the right people in Syria who are fighting for obviously the things we believe in."
Early Sunday, Israeli forces launched strikes on the Syrian capital, aimed at taking out Iranian-made missiles believed to be headed for Hezbollah, the AP reported. The third such strike this year, the attack indicates Israeli's growing involvement in Syria as the Obama administration considers its own options.
According to recent reports, the White House is now considering supplying weapons to the Syrian opposition. A strong backer of such a plan, McCain argued that "every day that goes by ... radical jihadists flow into Syria." As for concerns about the strength of Syrian air defense, "the Israeils seem to be able to penetrate it fairly easily," he said.

McCain's colleague Rep. Peter King (R-N.Y.), however, was much less hawkish on Sunday, as the Republican said on CNN's "State of the Union" that he had "real concerns" about trying to supply aid to Syrian rebels. King said he was worried the weapons could ultimately end up in the hands of the jihadists.
"Unfortunately, to a large extent, al Qaeda elements have a lot of control within the rebel movements," King told Candy Crowley. "My concern is by arming the rebels, we strengthen al Qaeda. If we are going to arm rebels, we have to make sure those arms are not going to end in the hands of al Qaeda supporters."

Support HuffPost
The Stakes Have Never Been Higher
Before You Go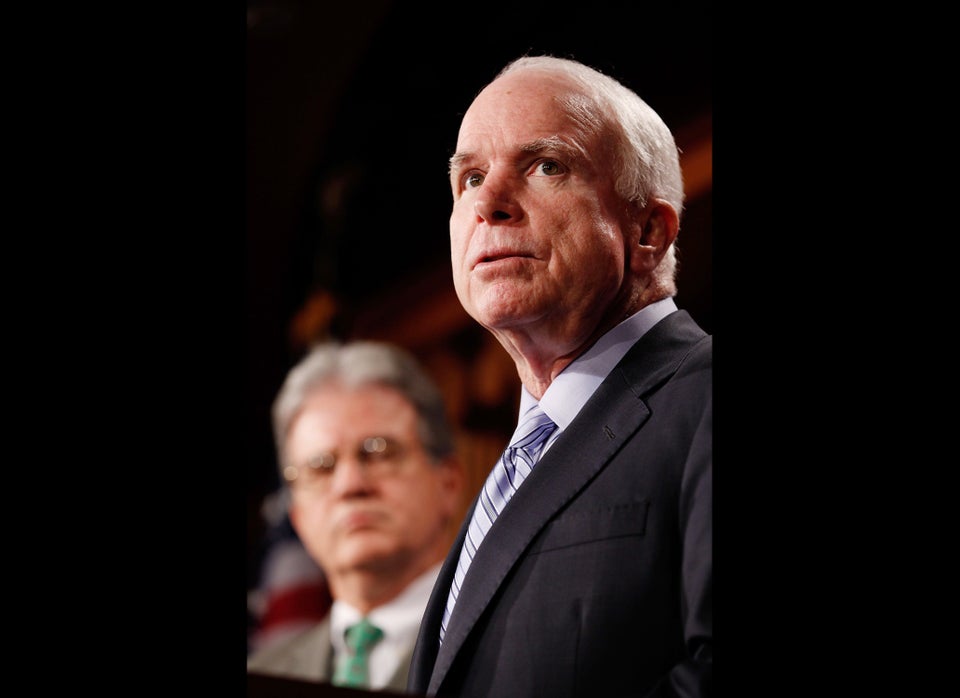 John McCain's Greatest Hits
Popular in the Community