As gruesome details and heartbreaking images from the latest chemical weapons attack in Syria emerge, Sen. John McCain (R-Ariz.) called on President Donald Trump to end his "disgraceful" apparent inaction.
"I want to hear [Trump] say ... 'The United States of America is going to be on the side of people who fight for freedom, and we will not sit by and watch chemical weapons being used to slaughter innocent women and children,'" McCain told CNN on Tuesday morning.
The horrific attack was allegedly carried out by the government of Syrian President Bashar Assad, whom McCain described as "one of the great brutal dictators in history." Assad's regime has repeatedly been accused of human rights abuses and war crimes against civilians, with aggressive support from its Russian ally.
Aid groups said that at least 100 people were killed in the rebel-held province of Idlib early Tuesday morning, and hundreds more were suffering from respiratory problems. A Syrian military source has denied that the army used chemical weapons.
Warplanes later bombarded a medical facility in the region where victims were being treated ― which is a well-documented tactic of the Syrian and Russian regimes.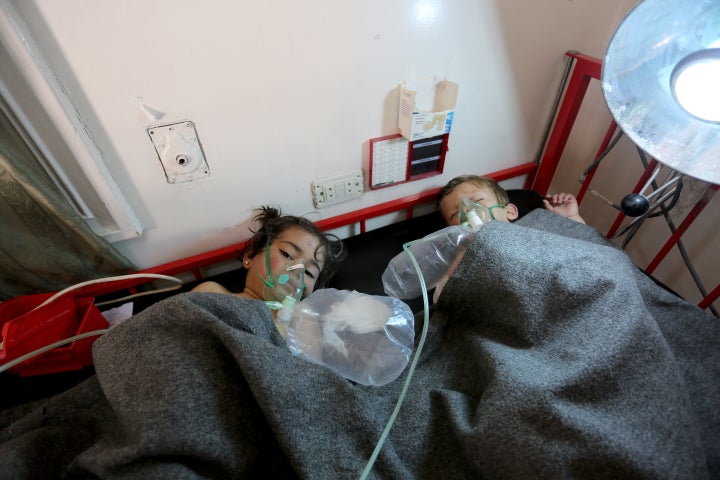 But the senator appeared to be still dumbfounded by Tillerson's declaration last week that the future of the Assad regime "will be decided by the Syrian people." McCain called it "one of the more incredible statements" he'd ever heard.
He urged Trump to commit to toppling Assad and to vow punitive action against Russia and other warring parties for their involvement in Syria's six-year conflict.
McCain also lamented the "barrel bombing and precision strikes" allegedly by Russian jets targeting medical facilities during the siege of Aleppo.
"I'm sure [Assad and his allies] are encouraged to know that the United States is withdrawing and seeking some kind of new arrangement with the Russians," the senator said. "It is another disgraceful chapter in American history."
White House press secretary Sean Spicer commented on the "reprehensible" incident later in the day, blaming it in part on former President Barack Obama. "These heinous actions by the Bashar al-Assad regime are a consequence of the past administration's weakness and irresolution," said Spicer. "I'm not ready to talk about our next step, but we'll talk about that soon."
Before You Go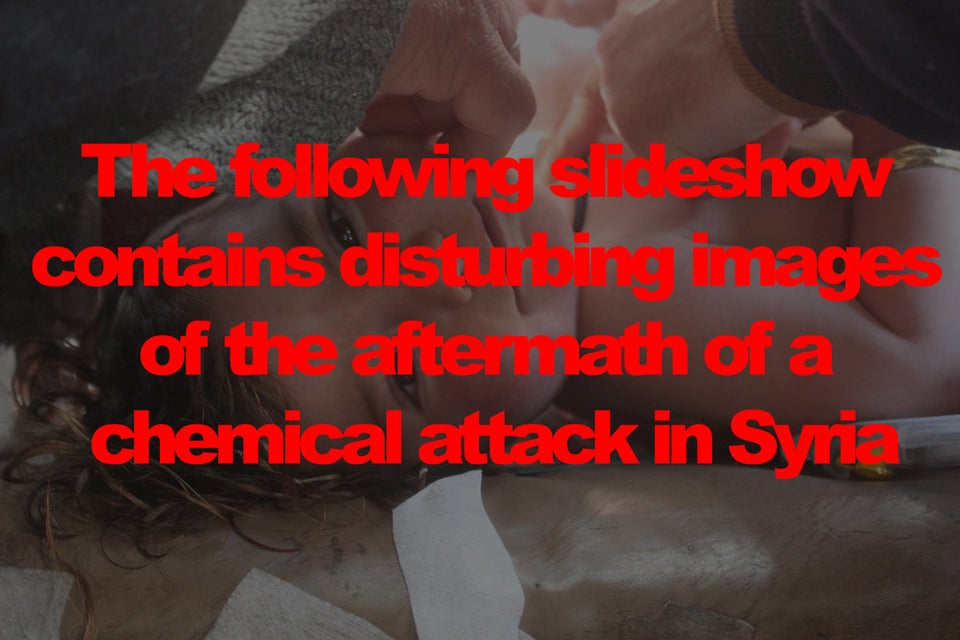 Dozens Dead After Gas Attack In Rebel-Held Syrian Town
Popular in the Community