Sen. John McCain, R-Ariz., has a simple piece of advice for President Trump.
Trump has long used the social media platform to criticize the media and attack myriad targets that often include lawmakers within his own party, such as McCain.
"I think I would also say, 'Look, there's no reason to attack Republicans,'" McCain added. "We've got enough people who attack them."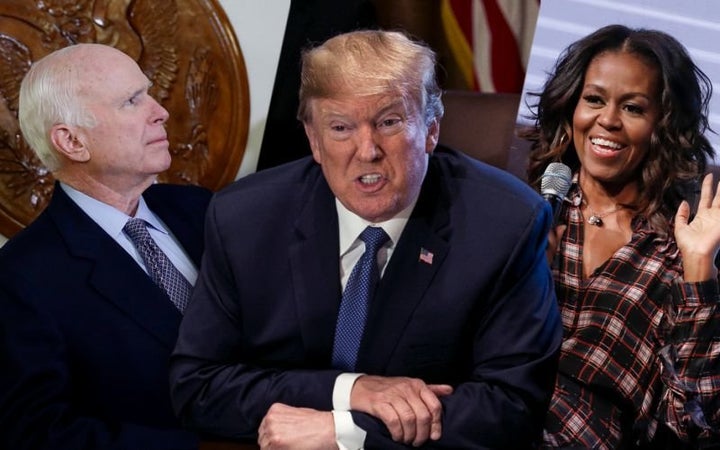 "You don't tweet every thought," she said in what seemed to be a subtle dig at Trump. "Most of your initial thoughts aren't worthy of the light of day."
She added: "I'm not talking about anybody in particular; I'm talking about us all."
"The president ought to stop tweeting and start leading," Schumer said in response. "The American people long for leadership not divisiveness; not finger-pointing, not name calling. This is a tragedy, it's less than a day after it occurred and he can't refrain from his nasty, divisive habits."
It's a freewheeling and controversial habit that would seem hard to break, particularly for a president who seems obsessed with the media's coverage of his presidency. He uses Twitter to lash out at both that coverage and a range of foes — real and perceived.
"When somebody says something about me, I am able to go bing, bing, bing, and I take care of it," Trump told a Fox Business host last month. "The other way, I would never be able to get the word out."
Trump also marveled at the power of social media and what he sees as his mastery of tweeting.
"They are well-crafted," the president said. "I was always a good student. I am, like, a person that does well with that kind of thing. And I doubt I would be here if weren't for social media, to be honest with you."
Read more from Yahoo News:
Popular in the Community