John McCain returned to the campaign trail on Monday, only this time without his popular vice presidential pick, Sarah Palin. The results were somewhat less than enthusiastic. As reported by MSNBC's First Read, the Republican presidential nominee addressed a crowd of roughly 3,000 people in a stadium that seats 16,000.
The pictures, however, tell many more words. The Jacksonville Veterans Memorial Arena where McCain spoke had large swaths of sections entirely empty, an American flag draped over the seats.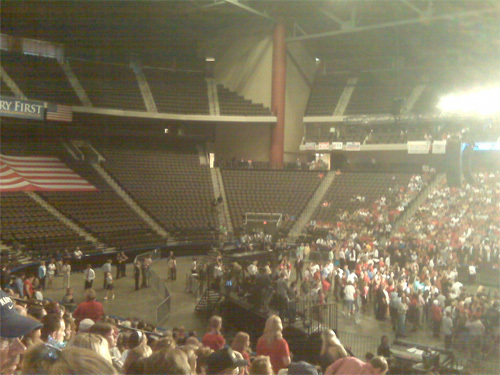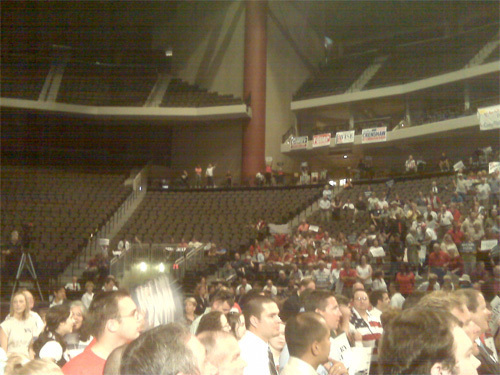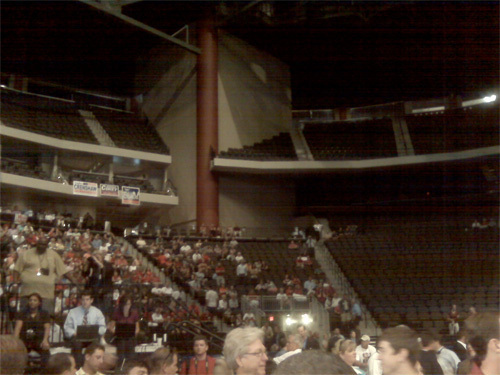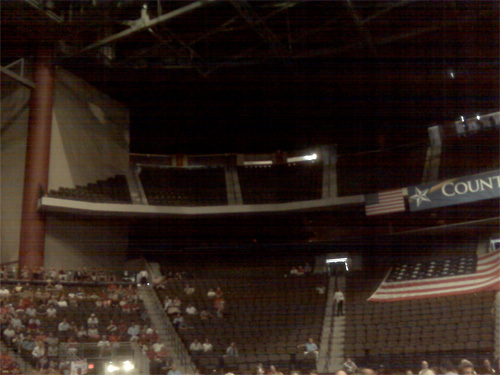 Palin has helped McCain make up much of this enthusiasm gap he had with Barack Obama - though, as as Bloomberg News reported on Sunday, the campaign has been exaggerating its crowd numbers. And it remains to be seen how many people the Alaska Governor attracted at her own stop today in Colorado. But McCain's low attendance figures on Monday may, in the end, persuade his campaign to plan more joint appearances going forward, a small but potentially important development.
UPDATE: Jonathan Martin at Politico reports that Palin drew approximately twice as many people as McCain this morning. All of which, the McCain campaign says, is no big deal -- taunting a bit by pointing to the polls.
"Scoreboard check," said McCain spokesman Tucker Bounds. "They're hurting in Florida - our attendance on a Monday morning is better off than Barack Obama's empty rhetoric and absent record - that won't deliver change."

Popular in the Community