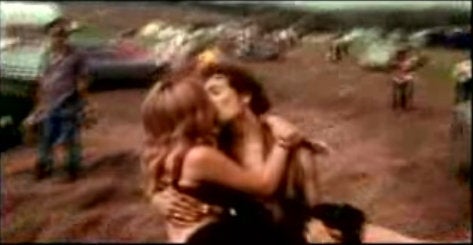 The McCain campaign is out with a new, minute long TV ad that is at once biographical and a not-too-subtle jab at Barack Obama.
Starting with his military service and POW status in Vietnam, the spot highlights what his campaign describes as the Senator's "record of putting his country first and taking on the tough challenges confronting our country even when it was not popular or in his self-interest."
But it also hits at Obama, in ways similar to attack-ads past.
"John McCain doesn't always tell us what we 'hope' to hear," says the narrator, with a particular emphasis (and pause around) the word hope. "Beautiful words cannot make our lives better. But a man who has always put his country and her people before self, before politics can. Don't 'hope' for a better life. Vote for one."
The choice of the word "beautiful" is telling. Obama has often been described as the candidate of words and speeches and great oratory. But the preceding adjective - which suggests poetry far more than presidential politics - has rarely been used and seems like an attempt to paint Obama as effete to McCain's macho.
Also of note: by starting with a war-versus-hippies montage, the McCain campaign is clearly not shying away from the Vietnam debates that marked the campaign just one week ago (when Gen. Wesley Clark's comments about POW status not being a prerequisite for a commander-in-chief caused a manufactured stir).
Mark Halperin, at the Page, reports that the spot "will be cycled into McCain's ad buy on national cable and in Colorado, Iowa, Mississippi, Missouri, Nevada, New Hampshire, New Mexico, Ohio, Pennsylvania, Virginia and Wisconsin."
Popular in the Community