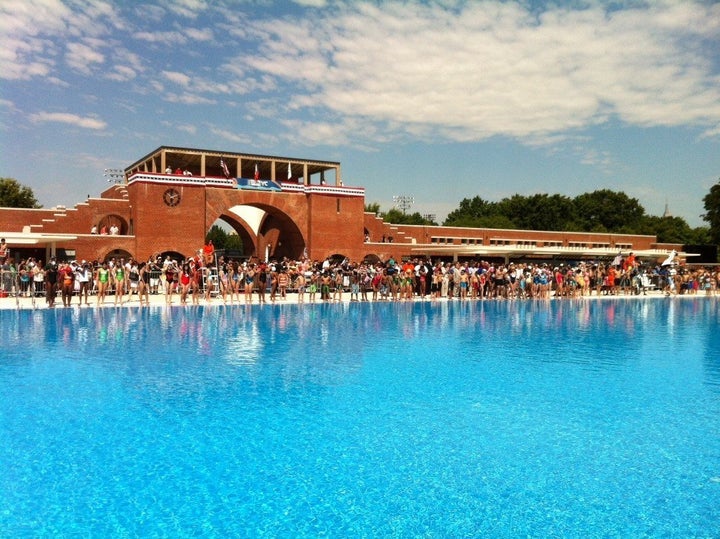 A month since its grand, $50 million reopening, the McCarren Park Pool has played host to rowdy kids with a penchant for violence and neighborhood hipsters.
And because the pool's in Williamsburg, the New York media has been there to report on every little incident.
So who better to discuss the pool's numerous shutdowns and beefed up police presence? The lifeguards.
Talking at length to The New York Post, an unnamed lifeguard (they're not supposed to talk to the press) revealed the details of guarding the popular pool.
(The inside scoop on the now infamous poop incident? Apparently, a kid stepped in the poop, which belonged to another child.)
Rather dramatically, the lifeguard begins their story with "Every morning when I wake up, I pray for rain" and goes on to describe the difficulties of defending the pool from unruly children who just want to do backflips.
Our supervisor told us after that incident that if we were scared to work at McCarren, we could get moved. But not a single one of us signed papers to get transferred. The 30 of us are like a family. We all work six days a week and basically live here at the pool together all summer and share this tiny back room during breaks.
Other tidibts include lifeguards getting paid $13.55 an hour plus overtime, and a "rule" to shut down the pool for five minutes for poop, and 25 minutes for "throw-up."
Related
Before You Go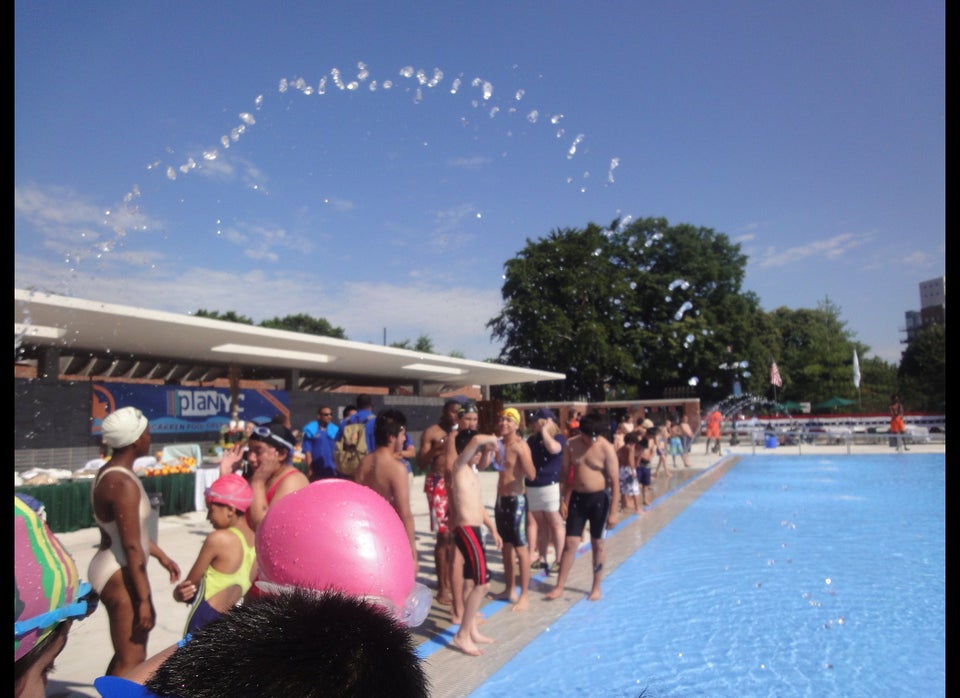 McCarren Park Pool Opening Ceremony 2012
Popular in the Community