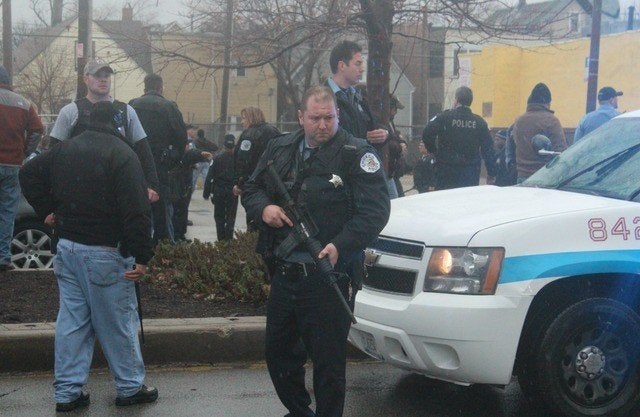 Story by Geoff Ziezulewicz, courtesy DNAinfo.com Chicago:
Police Superintendent Garry McCarthy said an officer shot and killed a man in Back of the Yards as he struggled with cops after a high-speed chase through the neighborhood.
McCarthy said the man was shot around 11:15 Saturday morning after attempting to flee the scene of a robbery when the silver SUV in which he was traveling lost control near the intersection of West Garfield Boulevard Boulevard and North Ashland Avenue. Four offenders exited the vehicle and ran away, McCarthy said.
Police "may have struck" the man who was killed, identified by his mother as Jamaal Moore, 23, with a police vehicle, McCarthy said. Witnesses at the scene said a police vehicle ran over Moore. The Cook County medical examiner's office said Moore, of the 5600 block of South Shields Avenue, was pronounced dead at 12:13 p.m. at St. Bernard's Hospital, 326 W. 64th St.