WASHINGTON -- After his own party dealt him a stunning defeat last week, President Barack Obama may find little consolation returning to work Monday as the path forward for his trade agenda remains uncertain in the House.
House Majority Leader Kevin McCarthy (R-Calif.) told reporters Monday that GOP leadership has "made no decisions yet" on how they will proceed with the packaged trade bills that stalled on Friday, but added they have "options."
Dealing Obama a crippling blow on Friday, House Democrats, led by Minority Leader Nancy Pelosi (D-Calif.), voted against a Trade Adjustment Assistance bill, which would help workers displaced by trade deals like the one Obama is currently negotiating with 11 Pacific nations, as well as workers displaced by globalization not related to trade deals.
"The best option right now would be for Democrats come to their senses so we'll be able to move TAA," McCarthy said.
The move by Pelosi came a surprise to Republicans, who she had been working with to craft a better deal on the TAA bill. Democrats decided to vote down TAA, a program they have always supported, in order to halt legislation tied to it that would give Obama so-called fast-track authority to push trade deals like the Trans-Pacific Partnership through Congress without filibuster threats or amendments.
"I was disappointed and confused by Leader Pelosi and her comments on the floor," McCarthy said. "After having the president come to her conference and the baseball game to shift that way -- it disturbs me about where the Democratic Party is going."
Leading up to Friday's vote, Obama and his administration made a hard lobbying push to sway Democrats. The day before the vote, Labor Secretary Tom Perez, Treasury Secretary Jack Lew and White House chief of staff Denis McDonough met with House Democrats to persuade undecideds to vote for Obama's trade package. Thursday night Obama attended the annual congressional baseball game for the first time during his presidency, and on Friday morning made a last-minute trek up to Capitol Hill to meet with Democrats before the vote.
McCarthy painted Pelosi's decision to defy Obama as part of a larger Democratic push to turn Congress on its head.
Senate Minority Leader Harry Reid (D-Nev.) and Democrats are threatening a government shutdown will be inevitable if Republicans don't work with Democrats on a budget deal that fixes sequestration caps, he said, and Sen. Dick Durbin (D-Ill.) has blocked short-term extensions on the Highway Trust Fund. But on those two fronts Democrats are united, unlike trade.
On trade, the Democratic caucus is split, and it's one of the few, if the only, issue where Democrats have found themselves at odds with their president.
McCarthy said the House GOP is assessing ways forward on Obama's trade agenda. Without TAA, fast-track, also known as Trade Promotion Authority, cannot move forward unless new rules are agreed upon in the House.
One option that leadership will likely take a stab at first will be to bring TAA up for a vote again on Tuesday, and try to convince Democrats to support it. Democrats in favor of fast-track are arguing with their colleagues that if they continue to vote against the trade assistance bill, they run the risk of letting the program expire.
If that doesn't work, Republicans could go back to the Rules Committee and try to bring up a clean TPA bill. The risk there is that while TPA could pass the House, Democrats in the Senate would likely block it without TAA attached, again stalling Obama's agenda.
Pressed on a timeline, McCarthy wouldn't give a hard deadline for when he thinks Congress should wrap up business on Obama's trade agenda. He did say, however, Congress should pass the trade package "before the summer is out," and said "the longer something like this sits out there, the harder it is to bring it back."
White House spokesman Josh Earnest said Monday there were a number of conversations over the weekend about a way forward on trade with Democrats. He added that Obama will likely call House Speaker John Boehner (R-Ohio) today to talk about the conversations.
"We just have to figure out how to untangle the legislative snafu in the House," Earnest said. He also said McDonough chatted with Pelosi on Monday about trade.
Jennifer Bendery contributed reporting. This piece has been updated to include comments from Josh Earnest.

Before You Go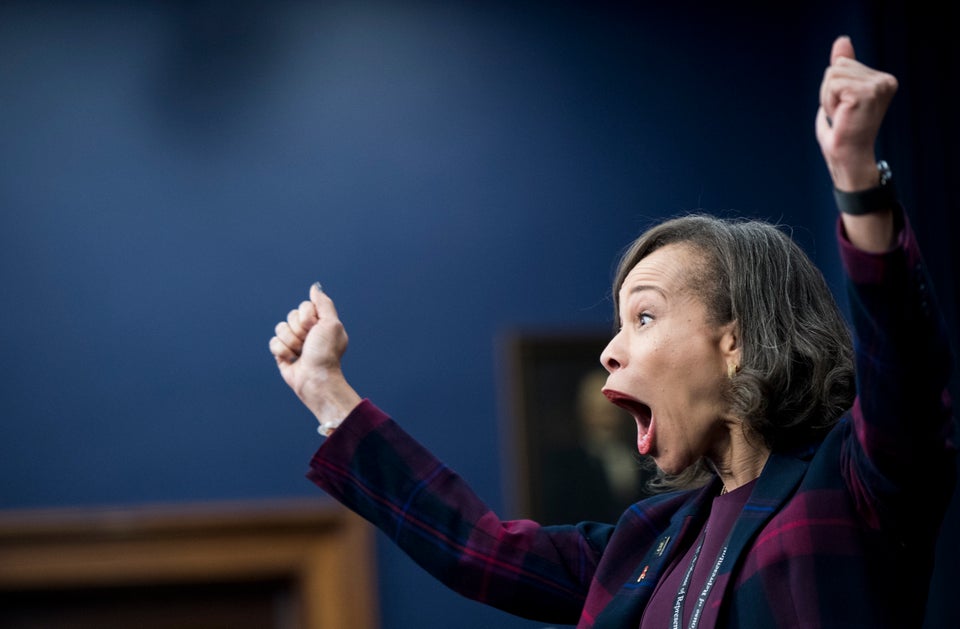 Scenes From 114th Congress And Capitol Hill
Popular in the Community