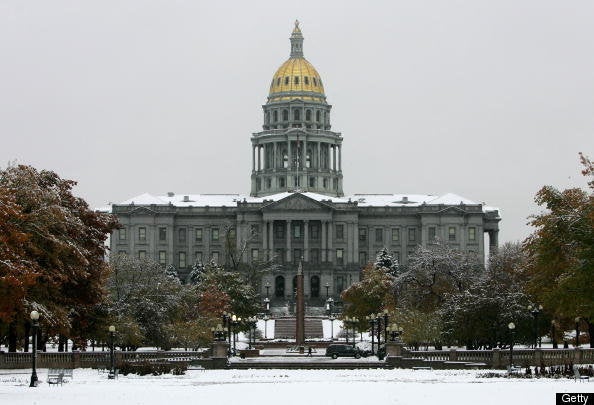 What does it mean when a Colorado state representative asks a union member during a legislative hearing: "Are you a dues paying member of Colorado Loses?"
Or when a Secretary of State tells a newspaper: "There have been certain family pressures that have been created by the press."
It means Republican state leaders are reverting to the language of McCarthyism, speaking in conservative code, trying to discredit people with labels meant to stir uncivil anger.
Language matters, and for that reason state Rep. Kevin Priola (R-Adams County) and Secretary of State Scott Gessler ought to pick their words more carefully.
I've heard that Priola has already apologized to Tom Orrell, a member of Colorado WINS, a union representing state employees, for using language that echoed the Joe McCarthy-era inquiry: "Are you a dues paying member of the Communist party?"
As far as I know, Gessler doesn't even think he should apologize to the Denver Post for blaming the press for his own decision to take outside work with his old law firm to supplement an admittedly penurious $68,500 state salary.
The press had nothing to do with creating the pressures on Gessler's family finances. He chose to run for the low-paying state office. He opened himself up to charges of a conflict of interest by announcing he wanted to moonlight on weekends in order to make more money.
But language matters. And blaming the press (a politician's trick not exclusive to McCarthyism) offers Gessler no refuge from responsibility for his own words and actions.
I'm relying here on reporting in the Post, although I was told by a legislative staffer that Priola apologized to Orrell and not Democratic Minority Leader of the House Rep. Sal Pace, who wasn't involved. The Post reported that House Speaker Frank McNulty suggested Priola direct the apology to Pace as well.
Perhaps McNulty, too, recognized the true offense loaded into Priola's word choice. He told the Post: "I wasn't happy with his tone."
Related
Popular in the Community