It was one of the most famous births of the '90s. On Nov. 19, 1997, Bobbi and Kenny McCaughey made headlines when Bobbi delivered seven miracle babies who soon became the world's first surviving set of septuplets: Kelsey, Alexis, Brandon, Natalie, Kenny Jr., Joel and Nathan. While the birth itself took only six minutes, the hardest work -- raising eight children, including their eldest daughter Mikayla -- would last a lifetime.
During the chaotic first year, a typical day in the McCaughey house was a highly organized event that included 30 bottles, 35-40 diapers, a few loads of laundry, several volunteers helping out in four- to five-hour shifts and one tired Bobbi. Kenny would return home from work at 6 p.m., and the next day, they'd do it all over again.
Today, the septuplets are 17-year-old high school juniors living in a still-hectic home in Iowa. "Oprah: Where Are They Now?" recently caught up with the McCaugheys to see how things work in this family filled with so many teenagers, from driving to meal times.
"We do cook just about every night," Bobbi says in the above video, preparing dinner in multiple pots and setting them out on the counter for everyone to serve themselves.
"This is how a lot of our meals are done," Kenny adds. "They're kind of done buffet-type."
As the septuplets have grown and become independent, their relationship with their older sister, Mikayla, has changed as well. "When I was really young, I liked being the boss," she says. "But as we've all gotten older, I think we've all just become equal."
There's equality when it comes to driving as well, with each McCaughey teen living under the same basic rule: "If they want to drive, then they have to save up and buy their own car," Kenny says. "So far, they are getting jobs and they're getting there."
Bobbi, meanwhile, has gotten a bit of a break not just because her children are older, but also because her house is larger than the home they had in 1998 -- and better equipped to handle the demands of such a large family.
"We have two of a lot of things," she says. "There's two dishwashers, two microwaves and in the laundry room, we also have two washers and dryers."
But there's one thing that hasn't changed. Back when the McCaugheys were on "The Oprah Winfrey Show" all those years ago, Bobbi estimated that the family did 15 loads of laundry a week. And today? "With the kids doing their laundry, it's a little harder to say how many loads, but I would venture to say probably 15 to 17 loads each week," she says.
With high school graduation on the horizon, the McCaughey teens will soon each embark on new paths as adults. Bobbi might not be able to predict the future, but there's one thing she knows for sure about her family: Time really does fly.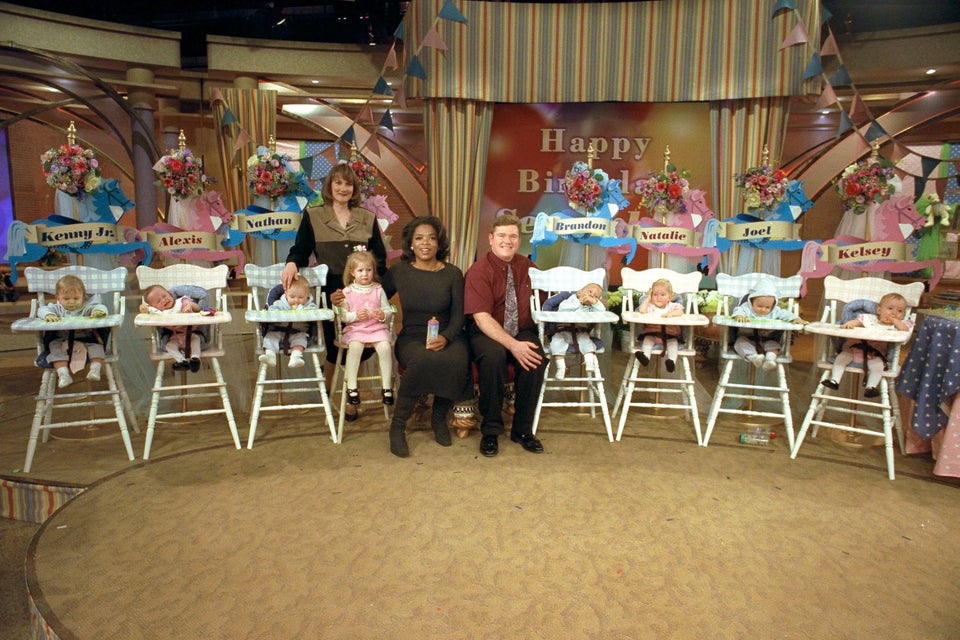 McCaughey Septuplets
Popular in the Community