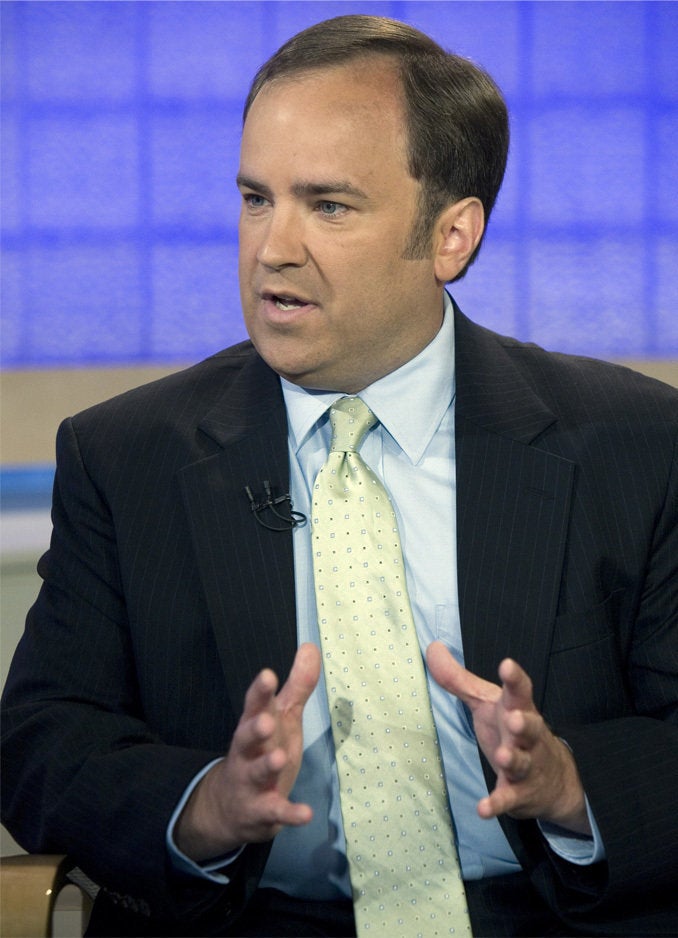 Former White House Press Secretary Scott McClellan, whose scathing memoir about his time in the Bush administration sent waves through Washington D.C., has agreed to testify before the House Judiciary Committee, a senior committee official told The Huffington Post.
[Update: Watch McClellan discuss his upcoming testimony on MSNBC's Countdown with Keith Olbermann. Video below.]
McClellan's book "What Happened" detailed the "propaganda campaign" that led up to the Iraq war. His hearing is expected to focus heavily on the outing of CIA agent Valerie Plame, an episode that McClellan has said was driven by political motivations from within the Oval Office. But the committee could press the former press secretary on other matters within its jurisdiction, including the possible authorization of torture by administration officials (though it remains to be seen how much knowledge McClellan has of that topic).
Earlier on Monday, Judiciary Committee Chairman John Conyers sent an letter to McClellan requesting his testimony.
"I have extended an invitation...after discussions between Committee staff and his attorneys," wrote Conyers. "In his book, Mr. McClellan suggests that senior White House officials may have obstructed justice and engaged in a cover-up regarding the Valerie Plame leak. This alleged activity could well extend beyond the scope of the offenses for which Scooter Libby has been convicted and deserves further attention."
The date on the invitation, June 20, was set in advance to accommodate McClellan's schedule, the official said.
McClellan will be the highest-ranking Bush administration official to be pressed by Congress on the Plame affair. Former Bush strategist Karl Rove has refused to testify, citing executive privilege.
And as such, the testimony could be extremely revealing. According to McClellan, the decision to leak Plame's covert identity emanated from the very top of the Bush White House. The move, he wrote, was politically motivated, as officials were peeved at the critical statements about Iraq coming from Plame's husband, former ambassador Joseph Wilson. While McClellan said that the president was ultimately misled by his advisers on the matter, he asserted that the episode itself was a stain on the Oval Office - one that led to his disillusionment.
"It's...clear to me that Scooter Libby was guilty of the perjury and obstruction crimes for which he was convicted," McClellan wrote. "When the president commuted Libby's prison sentence and thereby protected him from serving even one day behind bars, I was disappointed. This kind of special treatment undermines our system of justice."
Popular in the Community