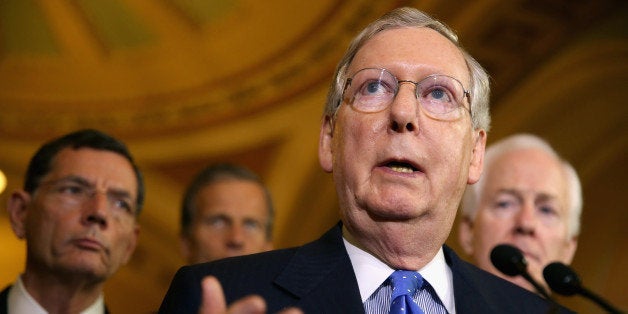 In response to a proposal by Senate Democrats to require for-profit employers to cover birth control in their health plans, Senate Minority Leader Mitch McConnell (R-Ky.) said Tuesday that Senate Republicans plan to offer their own bill requiring employers to allow women to buy their own birth control.
"We plan to introduce legislation this week that says no employer can block any employee from legal access to her FDA-approved contraceptives," McConnell told reporters. "There's no disagreement on that fundamental point."
The GOP bill would change nothing, because women can already legally access contraceptives approved by the Food and Drug Administration. The issue in question is whether for-profit corporations must cover the full range of FDA-approved contraceptives in their health insurance plans, as the Affordable Care Act requires them to do. The Supreme Court ruled earlier this month that Hobby Lobby, a craft supply company owned by evangelicals, can opt out of covering the four kinds of contraception that its owners believe are methods of abortion.
Sen. Kelly Ayotte (R-N.H.), joining McConnell at his press conference, said the bill is intended to make the political point that "women have the same rights today to access contraception as they did before Obamacare was passed, and before the Hobby Lobby decision."
The Democrats' bill, which the Senate will vote on Wednesday, states that no for-profit company can opt out of federal law based on its owners' religious beliefs. The bill would effectively override the Supreme Court's Hobby Lobby decision and require most employers, with the exception of houses of worship and religious nonprofits, to cover all 20 forms of birth control laid out in the president's health care law.
Democrats kicked off floor debate on their bill Tuesday morning. Sen. Cory Booker (D-N.J.) said access to birth control is meaningless to women who do not always have the means to pay for it. "These women should not be forced to decide between birth control and food for their family," he said.
Before You Go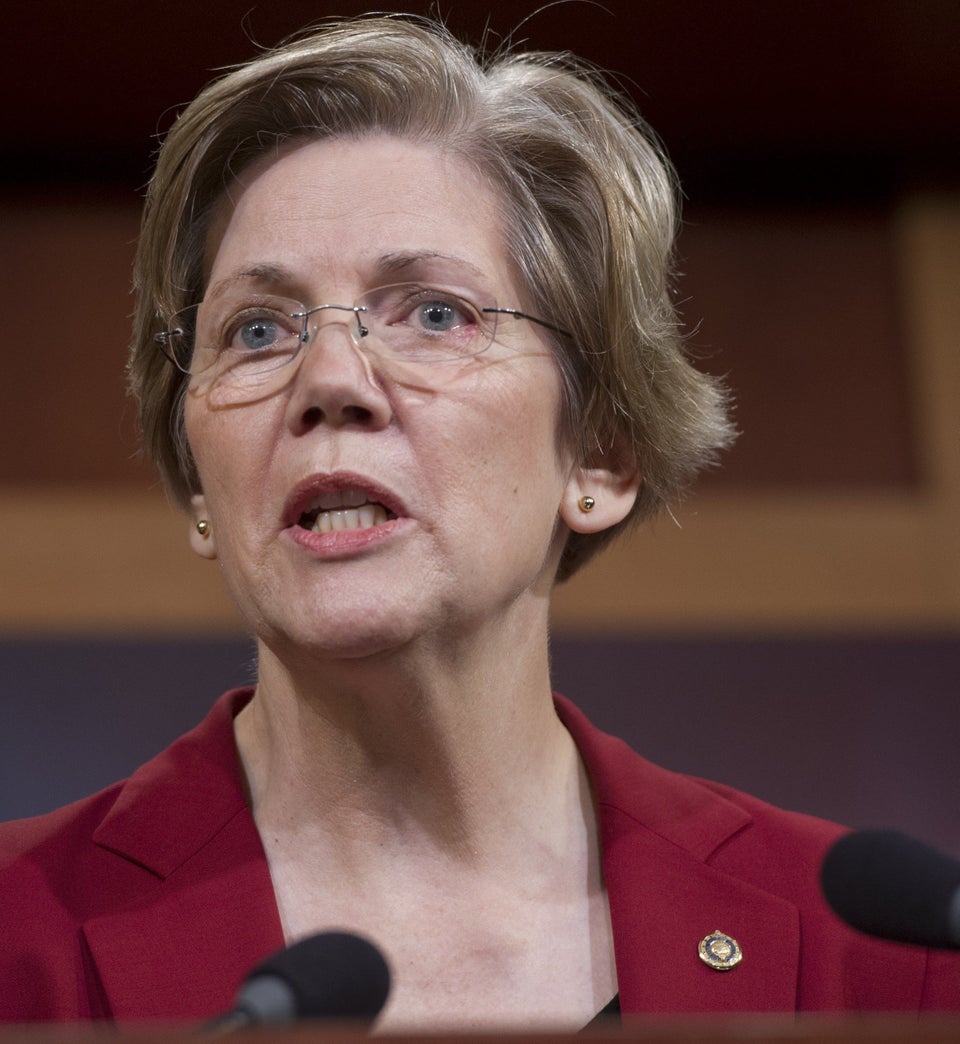 Politicians React To Hobby Lobby Decision
Popular in the Community