"There's no question that the Russians were messing around in our election," he told Kentucky Educational Television on Monday night. "It is a matter of genuine concern and it needs to be investigated."
McConnell added that he believed Sens. Richard Burr (R-N.C.), the Senate Intelligence Committee chairman, and Mark Warner (D-Va.), the incoming ranking member of the panel, were "fully capable" of handling the matter.
Burr outlined steps last week that his committee would take to review the intelligence that led U.S. intelligence officials to accuse Russia in October of hacking the Democratic National Committee. The panel would interview government officials from the outgoing Obama administration and incoming Trump administration, using subpoenas to force testimony if needed, he said.
The chairman notably made no mention of the more recent intelligence assessments that reportedly found Russian hacking efforts were aimed at boosting President-elect Donald Trump's chances of winning the election.
A bipartisan group of lawmakers has urged McConnell to take the investigation out of the Senate Intelligence Committee and open a broader select panel to probe cyberwarfare threats from Russia and other U.S. adversaries including Iran and China.
"Congress's national security committees have worked diligently to address the complex challenge of cybersecurity, but recent events show that more must be done," wrote Sens. John McCain (R-Ariz.), Lindsey Graham (R-S.C.), Chuck Schumer (D-N.Y.) and Jack Reed (D-R.I.) in a letter last week.
"To send it just to one committee or a multiplicity of committees will leave things out, won't reconcile contradictory information and because the existing committees are so busy in the new administration won't get the focus that It needs," said Schumer, the incoming Senate minority leader.
But McConnell shows no signs of backing down, even as members of his own party push him to take a more aggressive stance in investigating Russian cyberattacks.
Outgoing Senate Minority Leader Harry Reid told The Huffington Post that keeping the investigation limited to the committees could be an intentional effort by McConnell to limit the effectiveness of the probe.
"Having been around here a long time, if you want to slow something down, turn it over to committees," Reid said last week. "What would happen is it would go to Armed Services or Intelligence [committees]. I don't know where else it would go. By then, months and months have gone by. So I think my Democratic colleagues, after the first of the year, if they see they are getting stalled on this, may want to have a special prosecutor or at least a select committee.
CORRECTION: Harry Reid is the outgoing Senate minority, not majority, leader, and Mark Warner is the incoming, not current, ranking member on the Senate Intelligence Committee.
Before You Go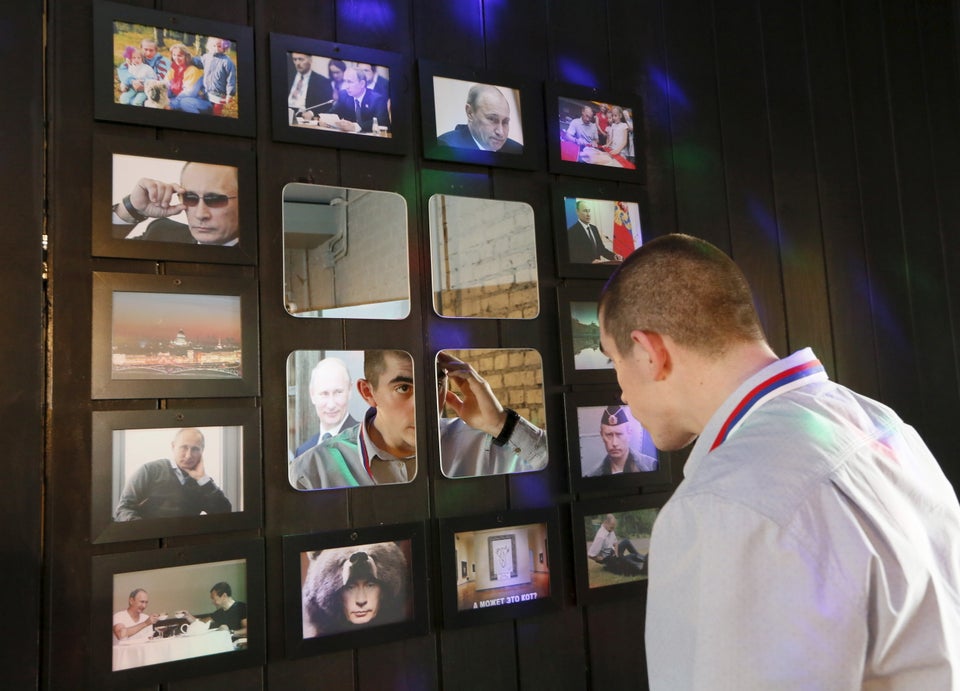 Inside The Cafe Dedicated To Vladimir Putin
Popular in the Community