Senate Majority Leader Mitch McConnell (R-Ky.) on Monday expressed some early skepticism about President-elect Donald Trump's proposal to upgrade the nation's crumbling roads, bridges and waterways.
During a press conference on Capitol Hill, McConnell warned against trying to pass a "trillion-dollar stimulus" through a Republican-controlled Congress.
"It will be interesting to see how this is put together," McConnell told reporters. "I hope we avoid a trillion-dollar stimulus."
During the campaign, Trump touted a $1 trillion plan on infrastructure and said he would basically borrow money to pay for it. A statement on his transition website now says the incoming administration "seeks to invest $550 billion to ensure we can export our goods and move our people faster and safer."
Republicans have for years resisted the idea of government spending as a means to spur economic growth, blocking several of the Obama administration's proposals to create jobs and fix the country's infrastructure. McConnell and his House counterpart, Speaker Paul Ryan (R-Wis.), led the charge against such initiatives. A big spending plan likely wouldn't find much support among deficit-averse conservatives on the Hill next year, either.
Incoming Senate Minority Leader Chuck Schumer (D-N.Y.) has said he welcomes the opportunity to work with Trump to pass the $1 trillion infrastructure bill, possibly using corporate tax reform as a means to pay for the measure.
But some Democrats are calling on lawmakers to oppose the plan right out of the gate, calling it a "trap" primarily paid for with tax breaks. Ron Klain, a former Obama administration official, warned last month that the plan would subsidize investors, not ready-made projects.
McConnell may be in a better position than most to parse this all out. Elaine Chao, his wife, is Trump's nominee to lead the Department of Transportation. The couple were spotted dining with the president-elect's elder daughter, Ivanka, at Trump's hotel in Washington, D.C., on Sunday night.
Before You Go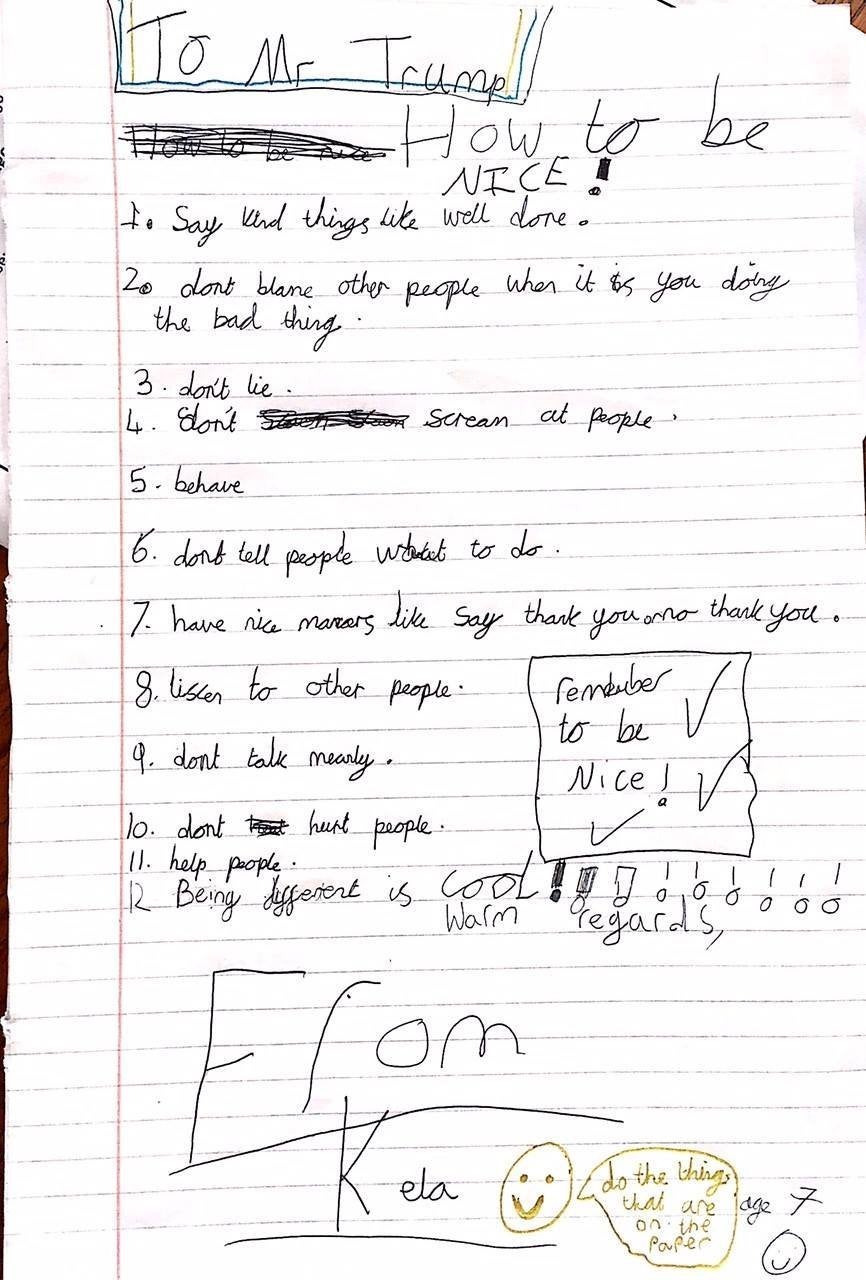 Kids Across America Send Letters To Donald Trump
Popular in the Community