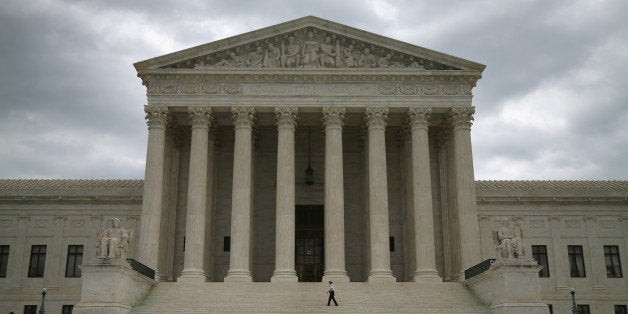 WASHINGTON -- Both the Republican and Democratic parties are raising historic sums from single donors for the 2014 midterm elections under new rules resulting from a major Supreme Court ruling in April.
The Supreme Court's McCutcheon decision struck down aggregate campaign contribution limits that prevented a single donor from giving more than $123,200 to candidates, political party committees and political action committees per two-year election cycle. Sub-limits for aggregate contributions that barred donors from giving more than $48,600 to candidates and $74,600 to parties and PACs also were eliminated.
This opened the door to the creation of super-sized joint fundraising committees linking multiple candidates and party committees and allowing a single donor to cut one large check to be divided among participants. These super-joint committees are just now beginning to raise these huge checks.
From July through September, Targeted State Victory, a Republican Party super-joint committee linking 10 party committees, raised more than $2.3 million. This total included six checks of $100,000 or more from single donors totaling $696,200. These single checks are far in excess of the previous $74,600 maximum allowed to be given to party committees and PACs in one election cycle.
The Democratic Party's Grassroots Victory Project 2014 raised more than $1.3 million over the same period. Even though Democratic politicians denounced the McCutcheon ruling as furthering the already corrosive influence of money politics, this super-joint committee relied even more on donors giving more than $100,000 than the Republican group. These donors gave $1.13 million to Grassroots Victory Project 2014.
The single largest donor to either committee was Ian Simmons, a Boston-based investor married to a member of the billionaire Pritzker family, who gave $150,000 to the Democratic super-joint committee.
Grassroots Victory Project 2014 is run by the Democratic Senatorial Campaign Committee and links fundraising for 11 state political parties and 14 Senate candidates with the DSCC. At this point in the campaign, it theoretically could receive a single check of $178,800 from one donor to distribute to all of the 26 committees it connects.
In an email to The Huffington Post, Dan Backer, the leading lawyer who brought the McCutcheon case before the Supreme Court, simultaneously criticized the Democratic Party for taking advantage of the new landscape it claims to oppose, and dismissed it as par for the course.
"Other than once again showcasing the typical Democratic combination of hypocrisy and free-riding on campaign finance free-speech issues, so what?" Backer wrote.
Critics of the McCutcheon decision said the ruling would open the door for candidates and party leaders to directly solicit these large checks from wealthy donors.
Prior to the court's ruling, Fred Wertheimer, campaign finance reform advocate and head of Democracy 21, warned that the McCutcheon case would allow for the creation of these very super-joint committees and that politicians would wind up soliciting the kind of large checks the court stated in previous campaign finance cases, "creates an inherently corrupt system."
Calling all HuffPost superfans!
Sign up for membership to become a founding member and help shape HuffPost's next chapter
BEFORE YOU GO
PHOTO GALLERY
2014 Election: $500,000-Plus Super PAC Donors