Having earlier subbed in new Artisan Grilled Chicken as an improvement for its grilled product, McDonald's is introducing an improvement on its crispy chicken patty: Premium Buttermilk Crispy Chicken.
The rollout was expected. The item had been tipped, unexpectedly, in March by the Food Allergy Research & Education (FARE) organization. It reported that "McDonald's Buttermilk Crispy Chicken is made with real buttermilk and will be cooked in the same fryer as McDonald's other fried chicken menu items, including Chicken McNuggets."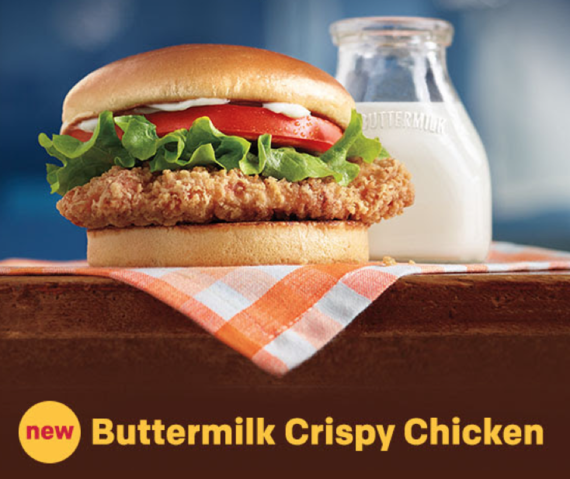 McDonald's today emailed social-media connections that the Premium Buttermilk Crispy Chicken sandwich is "coming soon."
Meanwhile, Wendy's acknowledged that it, too, is looking at a "better chicken" item. During the Aug. 5 earnings call, Wendy's CEO Emil Brolick said, "As part of our commitment to serving high quality, freshly prepared food, we have re-crafted the recipe for our grilled chicken sandwich to elevate its flavor profile. The new grilled chicken sandwich, which is currently in test, features marinated grilled chicken spring - with spring mix, tangy herb sauce, and toasted multigrain bun. As part of this test, we are offering grilled chicken raised without antibiotics to determine our supply chain capabilities, as well as customer appeal."
FARE reports that the test markets are Pittsburgh, Las Vegas, Jacksonville, Orlando, Gainesville, Kansas City and Austin, and that it is "served on a toasted Multigrain Bun featuring nine different grains and seeds including white sesame seeds, red quinoa and flax seed."