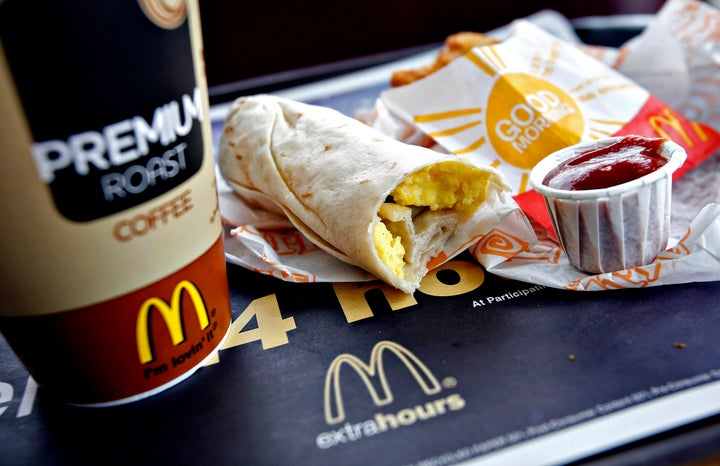 Is McDonald's all-day breakfast a hit? Depends who you ask. 
The global fast food chain rolled out its all-day breakfast option -- something that customers have been requesting for years -- across the U.S. earlier this month. While customers seem happy, some franchise owners are reporting difficulties with the costs and logistics associated with the extra menu items.
The new menu is slowing down service, reducing average ticket costs, and causing chaos in the kitchens, franchisees told Nomura analyst Mark Kalinowski in a new survey. 

 

"In small stores, the problems are vast with people falling over each other and equipment jammed in everywhere," one franchisee wrote in response to the survey.

 

Another wrote, "All-day breakfast is a non-starter. We are trading customers down from regular menu to lower-priced breakfast items. Not generating new traffic."
It is unclear whether lower-priced items also means items that don't generate substantial profit.
Earlier this year, the Wall Street Journal reported that many McDonald's franchisees were struggling, as the company required more investments in equipment even as revenues have been falling for McDonald's restaurants across the country. The estimated investment required to serve all-day breakfast could be anywhere from just $5,000 for some new equipment to $650,000 for a full remodel, depending on the restaurant.
More menu options also means higher labor costs. 
"Owners also said the launch has forced them to hire more people, which has increased costs," wrote The New York Post, quoting the same Nomura survey. The survey included 29 franchise owners, who together own 226 McDonald's restaurants. 
McDonald's said in an emailed statement that it is "hearing from customers and the overwhelming majority of our 3,100 franchisees that All Day Breakfast is a hit!" 
Calling all HuffPost superfans!
Sign up for membership to become a founding member and help shape HuffPost's next chapter