This wasn't the Big Mac attack that McDonald's had in mind.
After a super-size backlash, the fast-food giant has apologized for a Big Mac print ad that parodies mental health outreach, Time reports. McDonald's says it didn't approve the spot in the first place.
The poster was featured recently on Boston mass transit and shows a woman, clearly in anguish, accompanied by the words "You're Not Alone. Millions of people love the Big Mac." A help line listed below the ad reportedly connects to McDonald's corporate line.
SCROLL DOWN TO SEE THE AD.
The restaurant emailed the following statement to The Huffington Post:
A local print ad displayed on the Massachusetts Bay Transportation Authority (MBTA) was recently brought to our attention. We can confirm this ad was not approved by McDonald's. And, as soon as we learned about it, we asked that it be taken down immediately. We have an approval process in place, with our marketing and advertising agencies, to ensure that all advertising content is consistent with our brand values. Regrettably, in this incident, our agency did not follow that process.
Pam Hamlin, president of Arnold, the ad house that produced the poster, confirmed in a statement sent to HuffPost that McDonald's had not approved, and that the ad was an "unintended error."
A few days before the Big Mac bustup, the ad was tweeted around by Boston commuters. Then, Minding the Workplace blogger David Yamada called out McDonald's for mocking those who need mental health counseling. He wrote there are too many depressed -- even suicidal -- people for the ad to be funny.
While some commenters at Universal Hub said Yamada was being overly sensitive, AdWeek pointed out the hazards of any company poking fun at mental health issues. The trade publication cited 7-Eleven's Facebook post in 2011: "May is Mental Health Month..or so the SHADOWY CONSPIRATORS WHO CONTROL THE WORLD would have you believe." The convenience chain took it down in a hurry.
What do you think of this Big Mac ad? Let us know in the comments, or tweet us @HuffPostBiz.
Before You Go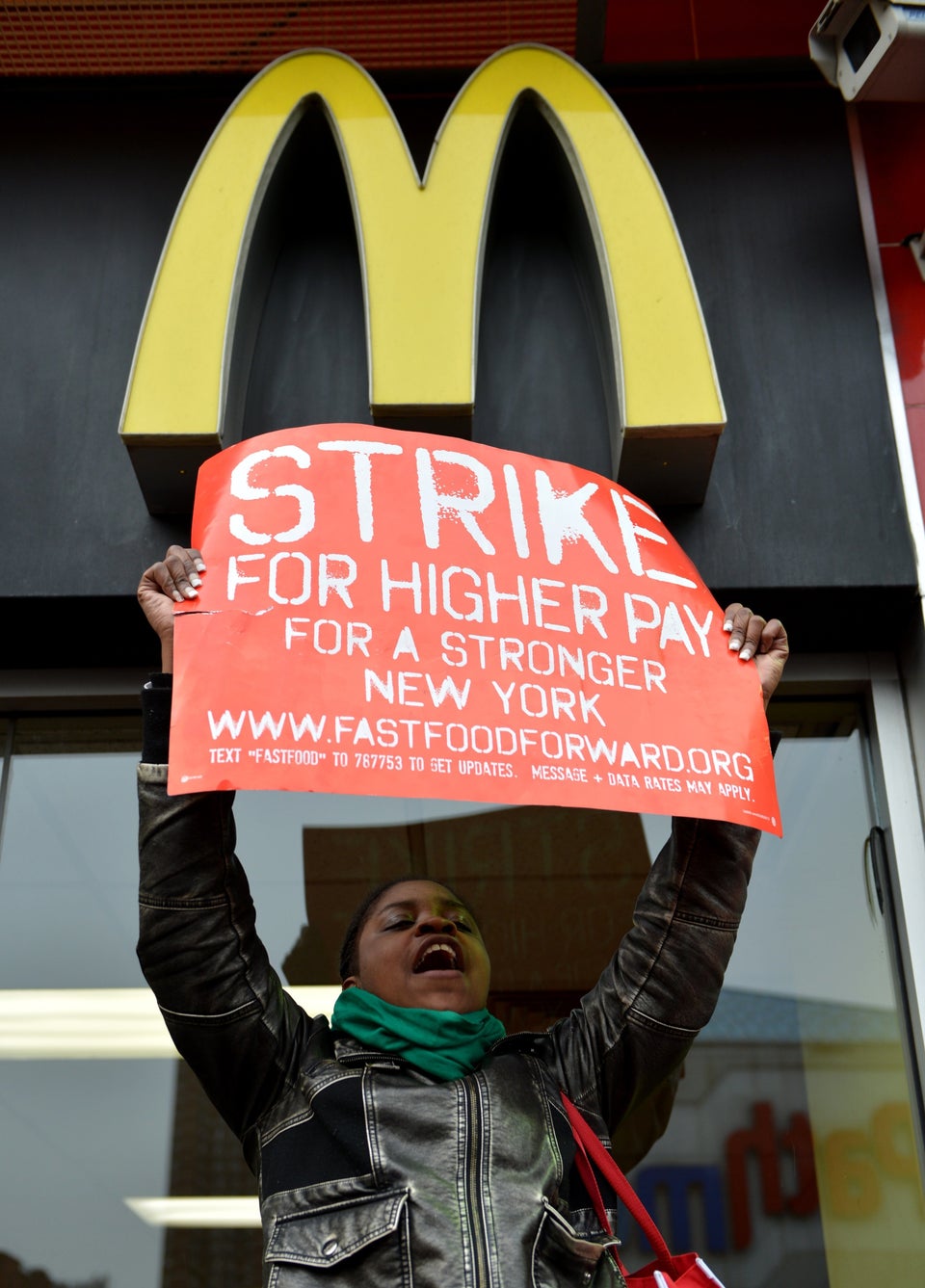 11 Things McDonald's Wishes You'd Forget About
Popular in the Community