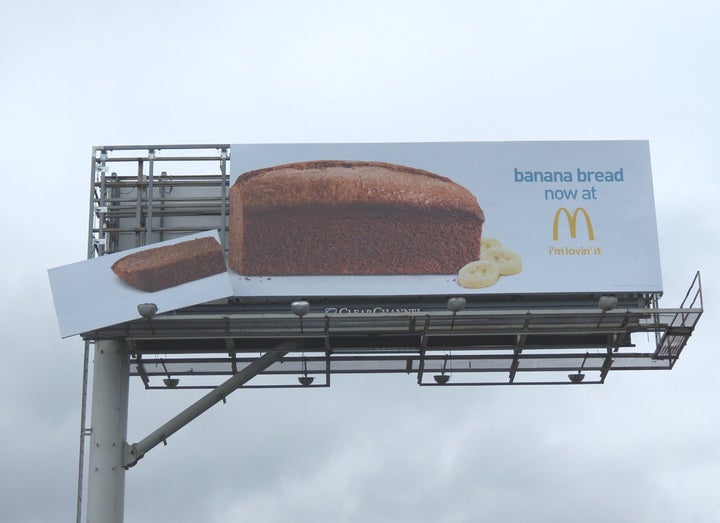 The last thing any motorist wants is a slice of banana bread to come crashing down on his or her car, especially if that slice is actually a chunk of billboard.
So it was no surprise that drivers were spooked by a billboard featuring a piece of McDonald's banana bread that appears like it's about to fall. A few worriers called the billboard company to fix the problem before it was too late.
Not to worry, however. McDonald's was using a billboard extension that made it appear the slice would separate, but it was actually attached to the sign. Advertising agency Arnold Worldwide devised the campaign.
"We knew this board would get people talking -- we just didn't think it would be on the phone to the billboard company," Chris Edwards, Arnold's executive vice president and group creative director, told The Huffington Post.
What do you think -- is the ad half-baked or a bread winner?
Before You Go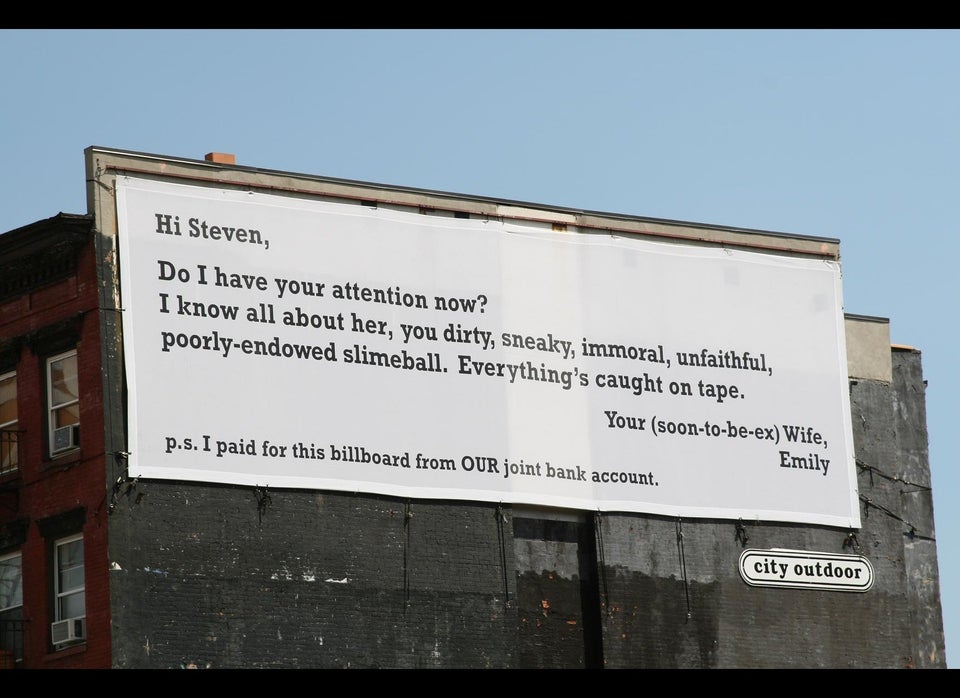 Weird Billboards
Popular in the Community